Gmail add-ons like any other add-ons are extra tools that are designed to make Gmail do more than it was originally designed to do. Rather than toggling between your inbox and other apps, use these add-ons to complete actions right from Gmail.
But before you can use an add-on you must install it in your gmail account. The process to install is built right into Gmail. The beauty of these Gmail add ons is that they'll work across all platforms with your Gmail account.
How To Install Gmail Add-ons
Log in to your Gmail account on any web browser. Then click on the cog 
settings icon in the upper right side.
Click 'Get add ons' from the drop down menu.
A windows containing Gmail Add-ons will pop up.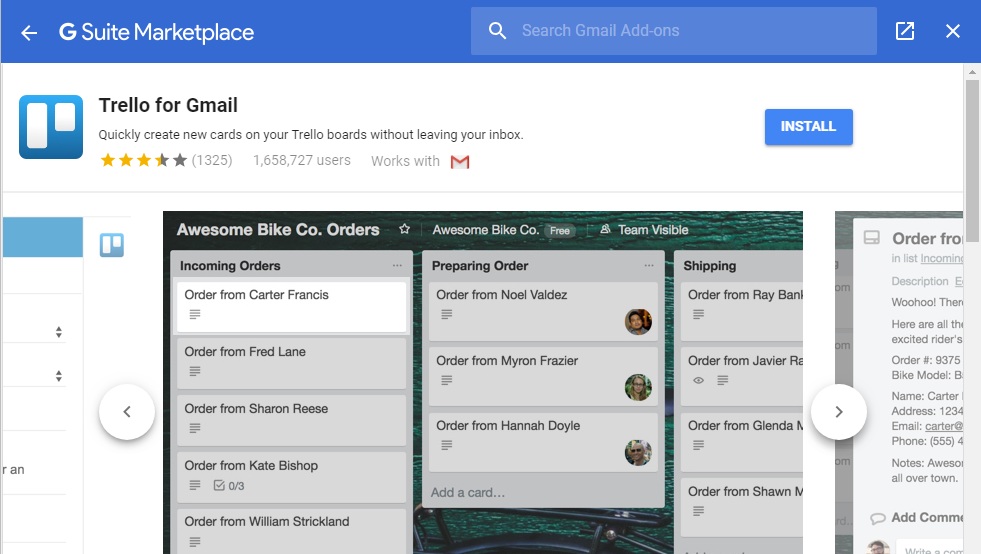 Look for the add on you want to install,  click on it and then INSTALL it.
Installing a Gmail add on will require you to give certain permissions to that add on accessing your Gmail account. Permissions vary with different add-ons and they'll be well listed for you before you can access them.
How To Uninstall Gmail Add-ons
If you need to remove a Gmail add on sometime in future, the process is quite similar.  Go to Settings 
 icon in the upper right side and from the drop down menu,  click on 'Add-ons'.
In the 'Installed Add-ons' section,  click on 'Manage'. From the Add-ons manager page, look for the add on you want to remove  and click on 'Remove'.
Also Read: Can You Change Your gmail Address?