Soccer highlights will show you the most important things that happened in the match you just missed. You see the goals, chances created, important referee decisions e.t.c.
Finding highlights can be a pain sometimes. Highlights videos uploaded to YouTube get flagged down within hours and sometimes minutes. Where do you get comprehensive and timely soccer highlights?
Hoofoot is a highlights website that I discovered a few years back and I've been using it as my go to website for highlights. I still watch soccer highlights on this website to this day.
The video clips are uploaded almost immediately after the game. I'm not sure how they're able to do that but I get impressed every time.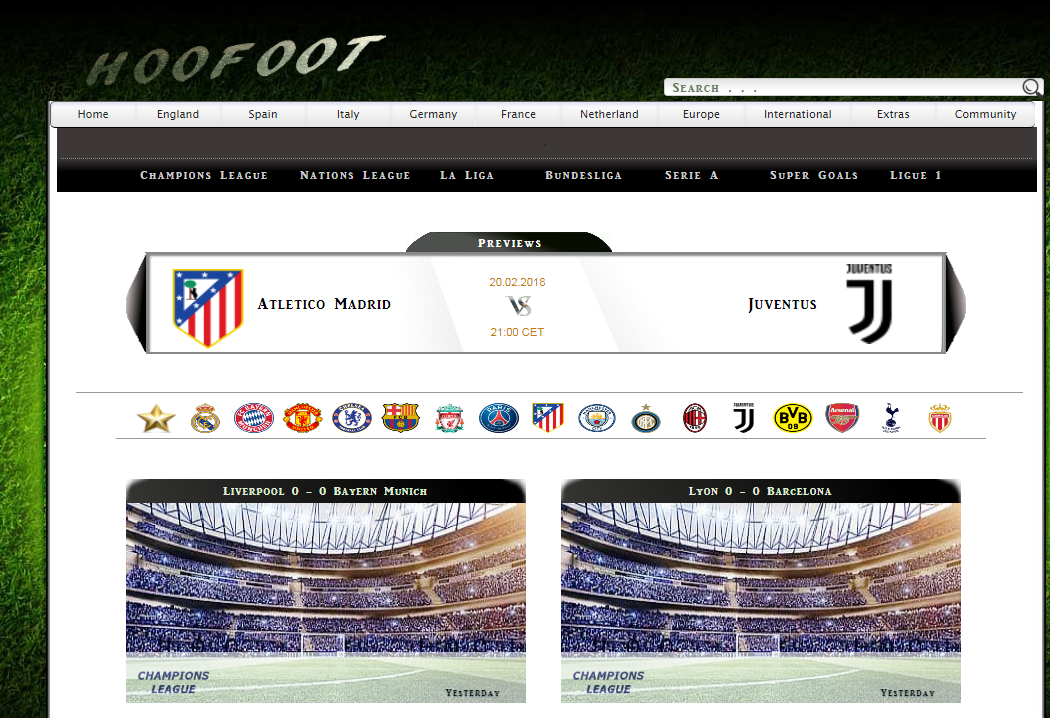 The highlight videos are always in the highest resolution and in English most of the time. I also like the fact that they upload the Extended version of the highlights so that you don't miss out on any important detail of the match.
The website also has a comments section below each match highlight where users can interact and discuss about the game. It's an interesting website that doesn't have give you pop up windows left right and center.
The only issue I have is that they have too many ads within the video and one 10 minute clip could be interrupted by ads about 4 times. But since they're skippable ads,  I don't mind too much.