This is a very simple exercise which can be carried out using two methods. Let us have a look at them below.
How To Insert An Image In Photoshop
First, open your Photoshop application on your computer then click on File in the menu bar at the top of the displayed screen.
Click on Open to browse images and select the one you would like to insert. On selecting it, now click on Open and the image will open in Photoshop.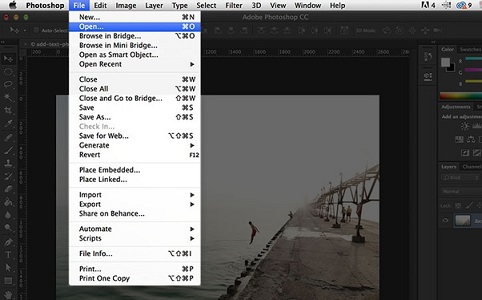 Another way would be to open your Photoshop application and clicking on the File option.
Locate the Place option and here, browse your image of choice. Click on it and then proceed to click on Place to insert the image.