Have you ever suspected that you could be spending too much time on Facebook? Well now you can tell exactly how much time you're spending on Facebook.
Facebook has rolled out a new feature on their mobile apps that allows user ti see exactly how much time they're spending on the social platform.
According to them; "We want the time people spend on Facebook to be intentional, positive and inspiring,"
How To See Your Time On Facebook
Launch your Facebook app on Android or iOS
Tap on the Whatsapp menu (three horizontal lines).
Tap on Settings and Privacy.
Tap on "
Your Time On Facebook"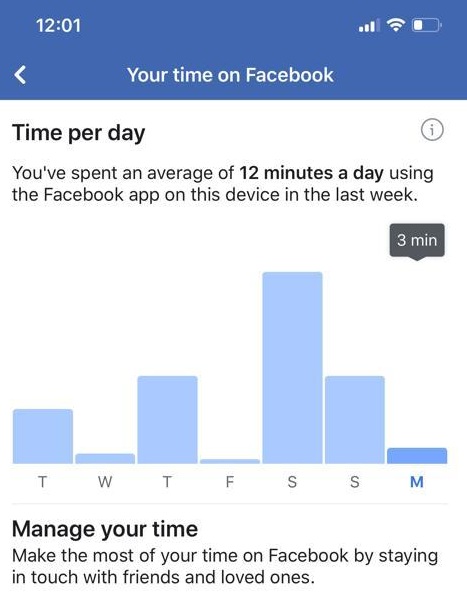 It's a nice thing that Facebook seems to care about users well being. The feature also has tools to help you not spend too much time on the service. You can set a daily reminder that will set off an alarm when you need to get off Facebook and do some productive work.
There are however a few downsides with this new feature. First,  it doesn't populate time spent on the web interface of Facebook. That means all the time you spend on your computer or mobile browser goes unaccounted for.
The other thing is that this feature does not synchronize the data it collects. The feature is device independent. So if you use Facebook on two different devices, you'll see two different chats. That's bound to mislead or make the data hard to interpret for users who use multiple devices.
Also Read:  How Much Time Are You Spending On YouTube?