The default search engine in Internet explorer is obviously Bing. If you like using internet explorer but you prefer to use Google as your search engine, you can always type www.google.com in the address bar to bring up the google homepage.
Better still,  you can make Google your homepage on internet explorer so that you don't have to keep typing in the google.com url in the address bar every time you want to search for something.
When you make google your homepage,  you will only need to click on the homepage button once to bring up the mighty search engine.
Launch Internet explorer on your PC.  Click on 'Tools' and select Internet 'Options'. When the Internet Options window pops up,  make sure the General tab is selected.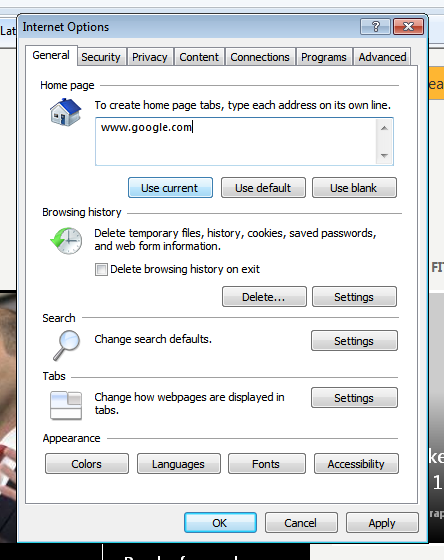 In the Homepage section,  delete the current url and type in: www.google.com  Then click on 'Use Current'  button.  Now whenever click o the homepage button in your browser,  it will take you straight to google.