WhatsApp is among the most popular messaging platform. It's a mobile-only instant messaging app but you can get it to work on your Mac using the official methods.
Luckily, WhatsApp launched its very own desktop app for Mac and PC users. It can be downloaded directly from the official WhatsApp website or from the Mac app store.
WhatsApp needs to be connected to your phone to sync the messages. Once linked, you'll be able to access all the conversations from your phone to the Mac. In the article, I will explain how to install WhatsApp messenger on Mac.
Read : How To Video Call On Whatsapp Web / Desktop
Install WhatsApp Messenger on Mac
It's a simple process that doesn't require much work.
Open your browser and go to the official WhatsApp website. Click Download on the webpage, select Download for macOS. Choose where you want to save your download.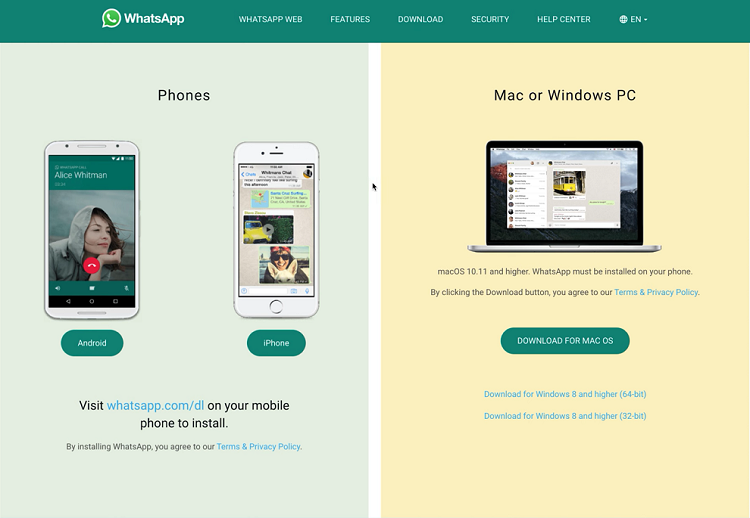 Once the download is complete, click on the installer and follow the installation instructions. Once the app is installed, use Finder to locate WhatsApp and double-click on it.
You need to pair your desktop WhatsApp with the phone version. To do this, access WhatsApp on your phone. Tap Menu or Settings, then select WhatsApp web and tap on Link a Device. Scan the QR code displayed on your Mac screen using your phone.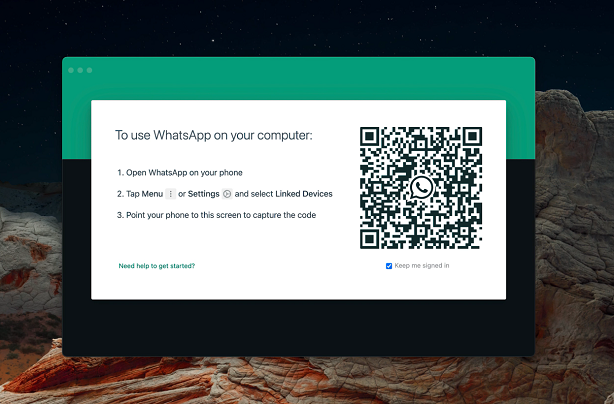 WhatsApp for Mac will log you in and you can now start sending and receiving messages from your desktop. You will need to have your WIFI enabled so that you can receive WhatsApp messages. If you ever want to stop your desktop app from sending or receiving your messages, simply log out of the desktop app.
That's how to go about it. Let me know in the comment section below if you have questions.
Watch : Whatsapp Dark Mode