You can enable the mobile hotspot on your Samsung Galaxy A14 if you want to share your phone's mobile data with other devices like other phones and other computers or even a smart TV.
The capability for mobile hotspot comes built-in into your Samsung Galaxy A14 and all you have to do is enable and configure to your liking.
In this article, I'll show you two different ways of enabling the mobile hotspot; and also how to configure that same mobile hotspot by changing the name and password of your Hotspot.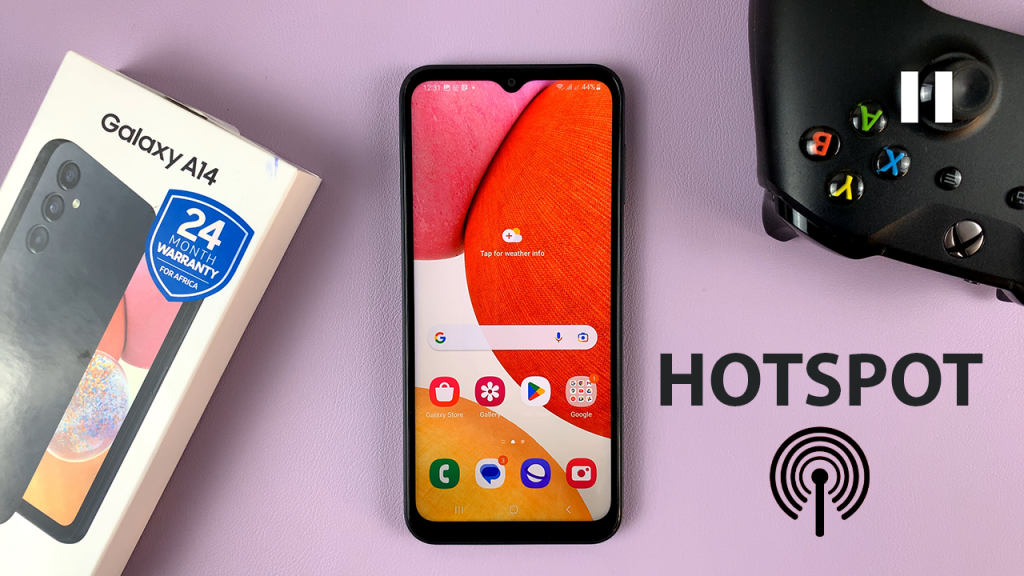 Go to Settings
Tap on Connections
Select 'Mobile Hotspot and Tethering'
Tap on the ON/OFF toggle button in the top right corner as shown in the video.
To change your Hotspot name and password, tap on 'Configure' then you'll be able to edit the name and the password of your Galaxy A14 hotspot.
NB: There's also a shortcut to quickly enable and disable mobile hotspot on your Galaxy A14. Swipe down from the top of the screen twice to reveal the shortcut icons. Find the hotspot icon to turn it ON or OFF quickly.