With the split screen feature, you can now view two different app windows simultaneously. As the name suggests, you split the screen in half while running two different applications simultaneously. For instance, you can be browsing the internet while chatting on messaging apps like Whatsapp, Facebook, etc. 
A split screen increases someone's efficiency by multitasking through different apps. However, not all application on your Samsung Galaxy A14 supports split screen. Some applications require special permission to allow split screen mode. Below are the steps on how to use split screen mode on your Samsung Galaxy A14.
Watch: How To Change Default Browser On Samsung Galaxy A14
Split Screen On Samsung Galaxy A14
First, launch the application you want to view on a split screen. Once launched, open the recent application menu. You can do this by swiping from the bottom up if using gestures. If you're using buttons, tap the icon with the three horizontal lines at the bottom left of the screen.
Touch and hold the app icon on the recent app menu to reveal a pop-up menu. On the pop-up, select Open in the split screen view. Once done, choose another app to open it on split screen view. You can now see both apps divided on the screen.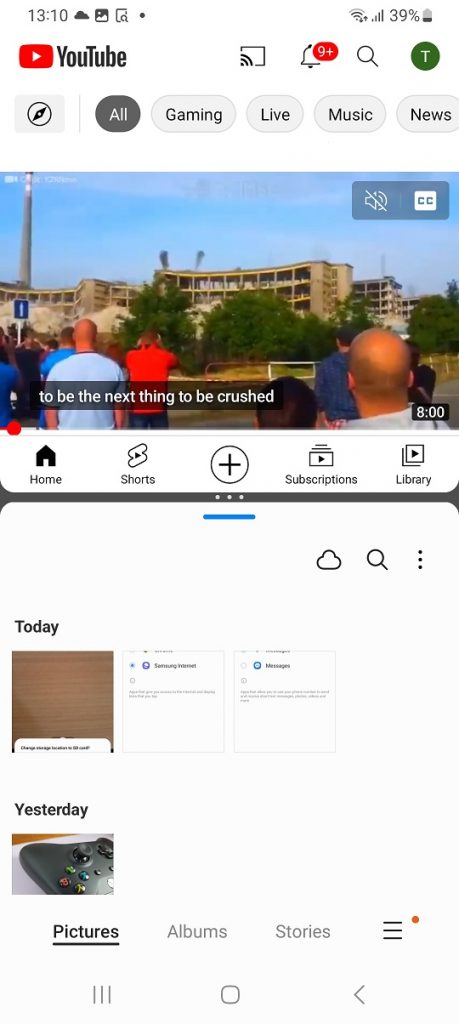 You can resize the area of the app that occupies the screen by using the slider in the middle. Touch and hold the slider, then drag either upwards or downwards. To exit split screen mode, simply tap and hold the slider in the middle and drag it to the top or bottom end to close the split screen.
And that's how to go about it. Let us know in the comment section if you have any questions or suggestions. If you found the article helpful, consider sharing it with your friends.