Origin is a digital video game shopping store, platform for gamers, and a game manager to install games on your PC or Mac. The online store provides players with a catalog of games, free, paid, and even demos.
Just like Steam, players can purchase and install games that can be played on their Mac. Also, games in the library have their own system requirements to play.
It is user-friendly and easy to use. For Mac, you need to download the installer. Here is how to install Origin on Mac.
Watch : How To Install Steam On Mac
Install Origin On Mac
To enjoy Origin, you need to install it on your Mac to access the games.
On your browser, open Origin Website on your mac. On the Origin homepage, click Download located in the left side menu. This will bring another page whereby you can download the Origin installer.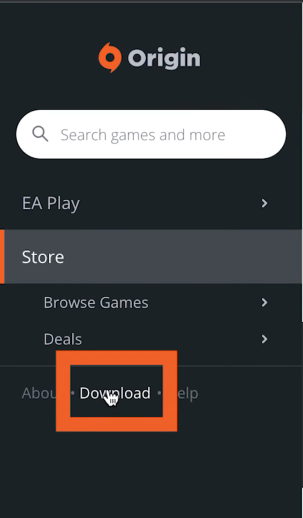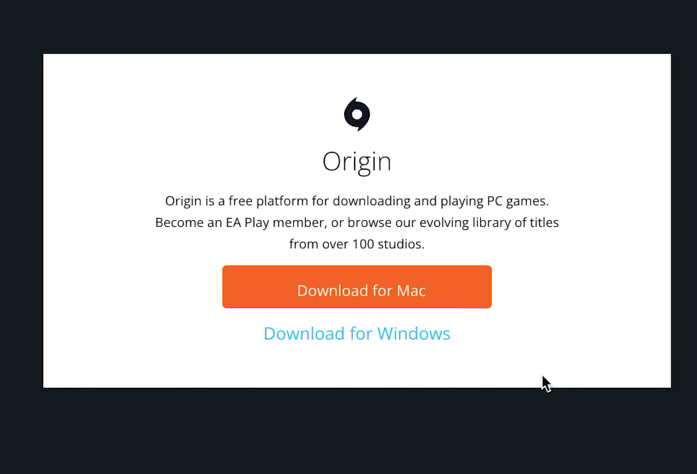 Click Download for Mac and the file name Origin.dmg will start downloading. Launch the installer once the download is finished. Choose the location where your Origin files will be stored, and follow any other instructions to install Origin. Once the installation is done, click Finish and exit the window.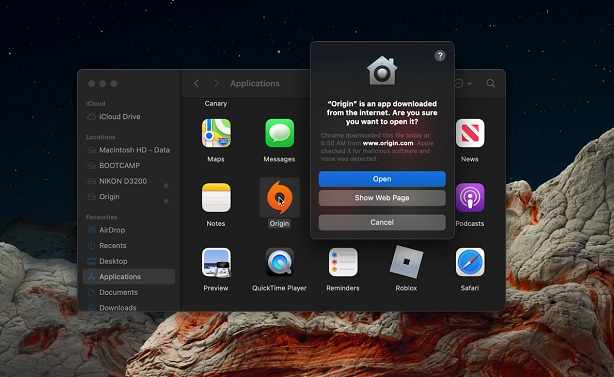 After the setup, launch the origin application. At times it will automatically start, if not, search it using Finder. If you have an existing account, you can log in to your account. For new users, you need to create an account.
And that's how you go about it. Hope it helps. Let me know in the comment section below if you have any questions. In case during installation you encountered an error, read on : How To Fix Origin Error 327684:1