Origin Error 327684:1 is a common error that occurs when one tries to update, download or run a game from the client service.
Mostly it means one or more files are missing or faulty game files that might have arise from manual installation of the game. Here are some of the solutions to try out when this problem occurs.
Watch: How To Cancel Origin Access Membership
Solution 1. Run Origin as Administrator
Running Origin as an administrator grants the client service permissions which may help with this and other errors that a user might come across while accessing it.
First locate the Origin executable (origin.exe) or the desktop shortcut. Right-click on it and click on Properties on the pop-up menu.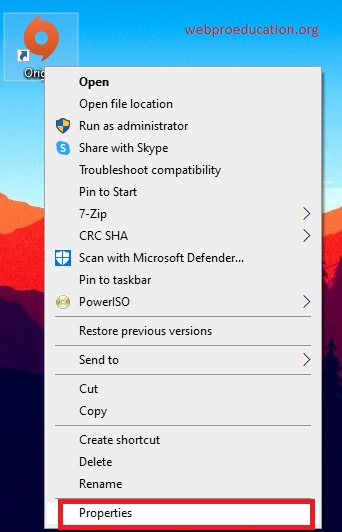 Navigate to the Compatibility tab on the Properties menu and check on the box 'Run this program as an administrator' click Apply then Ok to save the settings.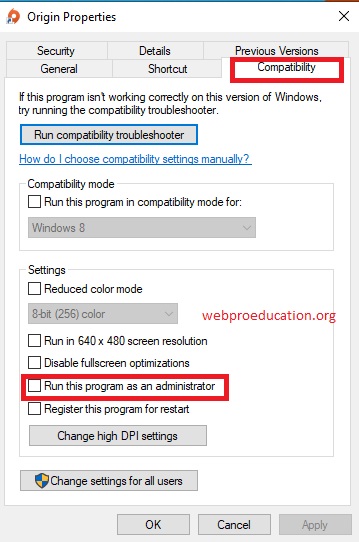 The user will have to run Origin as an administrator each time to enable access to all the files that were initially missed.
Solution 2. Install Visual C++ Redistributables
Most of these redistributables usually come with the games that are being installed but sometimes can fail to be installed due to some interruptions. Here is how to fix it;
Locate the Origin game folder on your PC. The default location is C:\Program Files (x86)\OriginGames
Open the game folder that is associated with the error and search for vc redist_x86 or vc redist_x64
Double click on the one that fits your system specifications (x32 or x64) and after the installation, launch the game.
In some cases, if you can't find the redistributables, you can also go to Microsoft Website and download the ones that you need. It's highly advisable to download all the Visual C++ Redistributables that are there.
Solution 3. Reinstall Origin
If all the solutions above have not solved the problem, the last thing to do is uninstall and reinstall Origin again. The user will have to reinstall the games again once this is done. Follow the steps below.
Open Control Panel and locate Program and Features
Locate Origin from the list of apps that you have on your PC and uninstall it.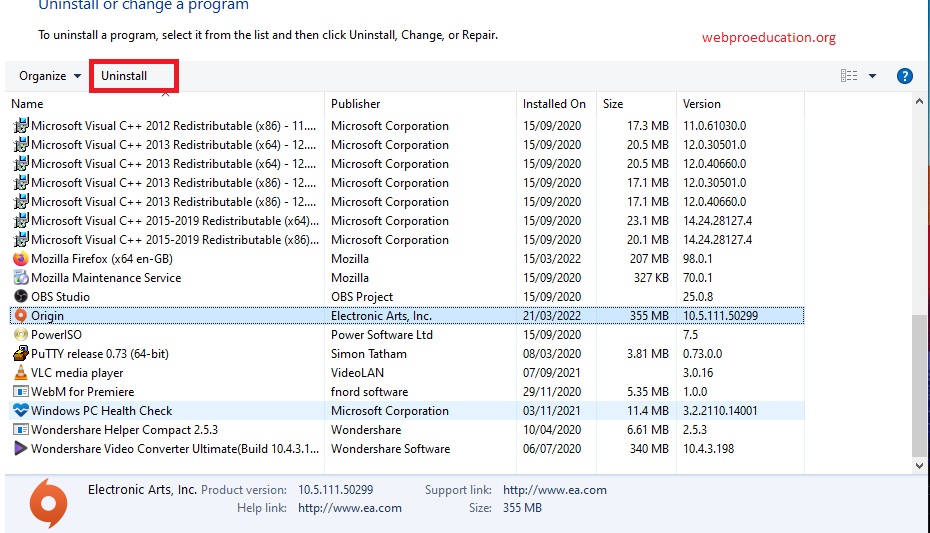 Once you have uninstalled it, locate the C:\Program Data\ (Windows Key + R and type in %ProgramData%\Origin ) and delete everything within the folder.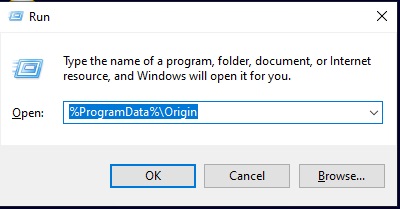 Once it's completely removed, download the Origin installer and reinstall it again. Once it's done, log in and try running your game again.
Solution 4. Turning off the Windows Firewall
Turning the firewall should be a temporary option because this might keep your PC at risk of threats.
Open Control Panel and locate Windows Defender Firewall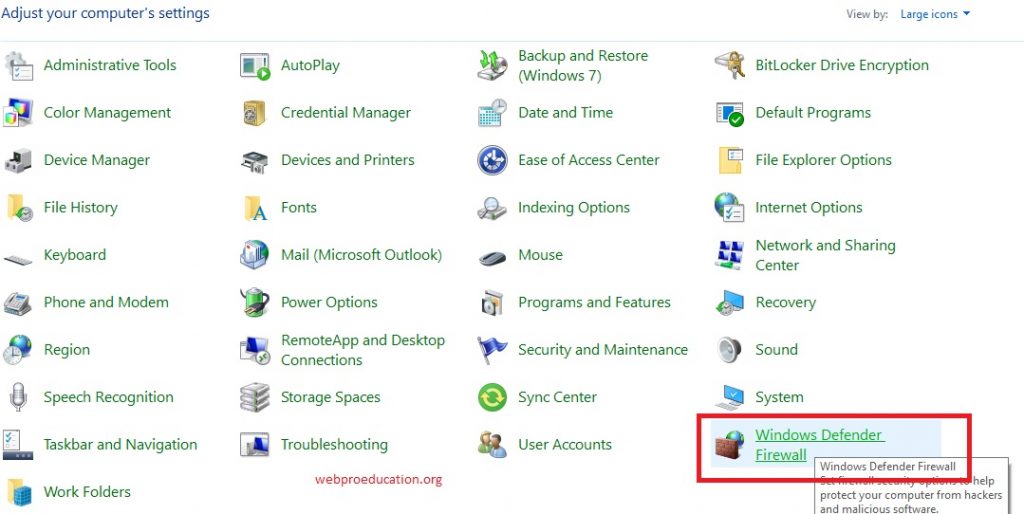 Click on Turn WIndows Defender Firewall on or off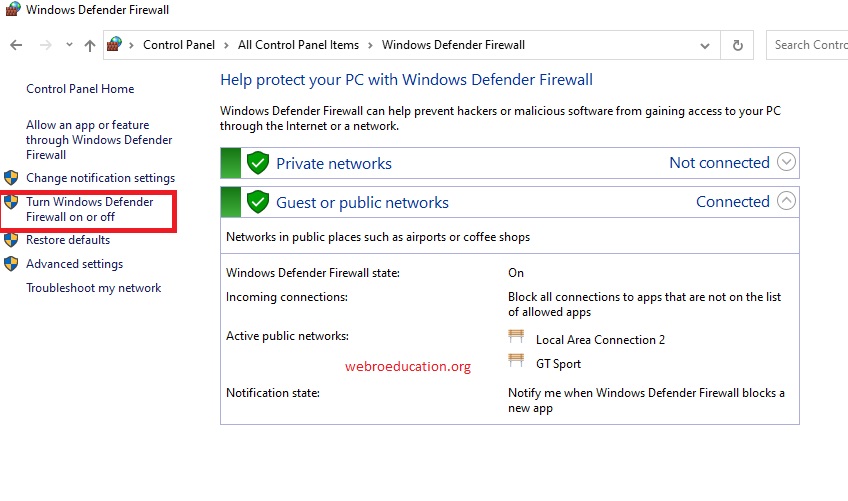 Tick on Turn off Windows Defender FIrewall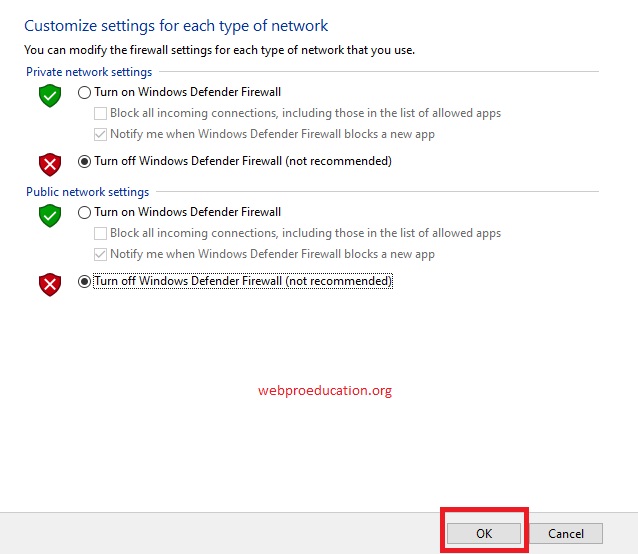 Click OK
That's how to go about this Origin error. Let me know if it worked in the comment section below.
Also See: How To Fix Hulu Error Code p-dev320