WhatsApp is a popular messaging application that allows you to send text messages, make voice and video calls, and share media files with your contacts.
If you have recently acquired an iPhone and want to install WhatsApp Messenger on it, the application is available on your Apple Store and you can install it on your iPhone to enjoy the massive features that it has.
This article will guide you through the installation process, ensuring you can start communicating with friends and family in no time.
Also Read: How To Unblock Contact/Phone Number On iPhone
How To Install WhatsApp Messenger On iPhone
Install WhatsApp Messenger
First, launch the 'App Store' icon on your iPhone. Next, search for "WhatsApp" using the search bar. From the search results, tap on "WhatsApp Messenger" to access the app details.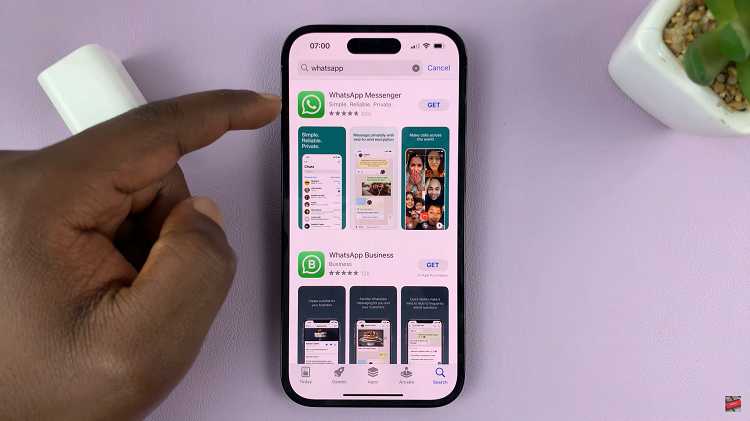 On the WhatsApp Messenger page, tap on the "Get/Install" button. If prompted, authenticate the installation using Face ID, Touch ID, or your Apple ID password. Wait for the installation to complete.
Set Up WhatsApp Messenger
Once WhatsApp is installed, launch the application, then tap on "Agree & Continue" to continue with the setup process.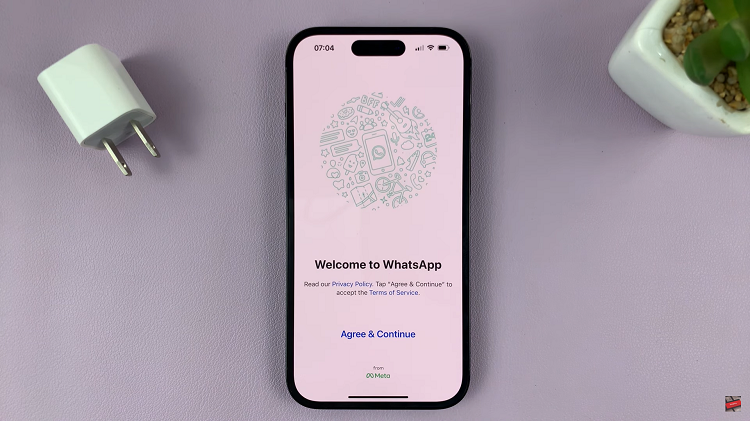 Follow any on-screen instructions that might appear on the screen including verifying the phone number, restoring backup, and customising the profile. From here onwards, you can begin WhatsApp conversations with your friends and family.
Watch: How To Screen Record Apple Watch