Candy Crush Saga, developed by King, is a highly addictive and widely popular match-three puzzle game available on various platforms, including mobile devices and social media. If you're a fan of this sweet and challenging game, you might be interested in playing it on your Windows PC.
Thankfully, installing Candy Crush Saga on your PC is a straightforward process that doesn't require much technical know-how.
In this article, we'll guide you through the step-by-step process of installing Candy Crush Saga on your Windows PC.
Watch: How To Update Roblox On Windows PC
To Install Candy Crush Saga On Windows PC
Firstly, open the Microsoft Store on your computer. You can find the Microsoft Store on the taskbar or you can simply press the Start button and search for Microsoft Store. Next, use the search bar to search for the Candy Crush Saga game.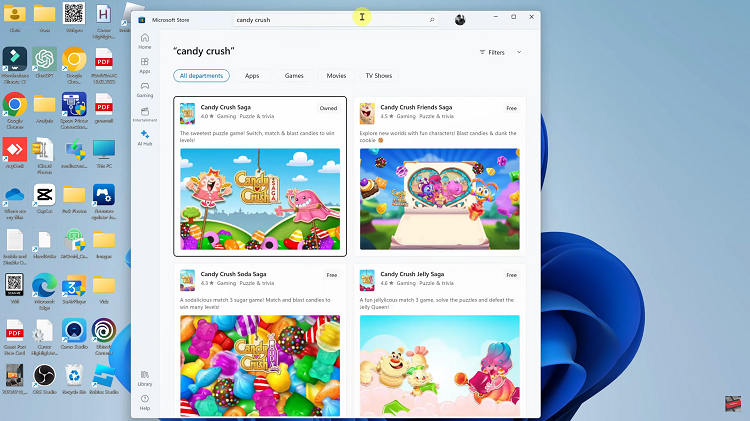 At this point, from the results that appear, click on the application to see more details about it. Then click on "Install" and wait for the application to be installed on your PC. Afterward, you can launch Candy Crush Saga and start playing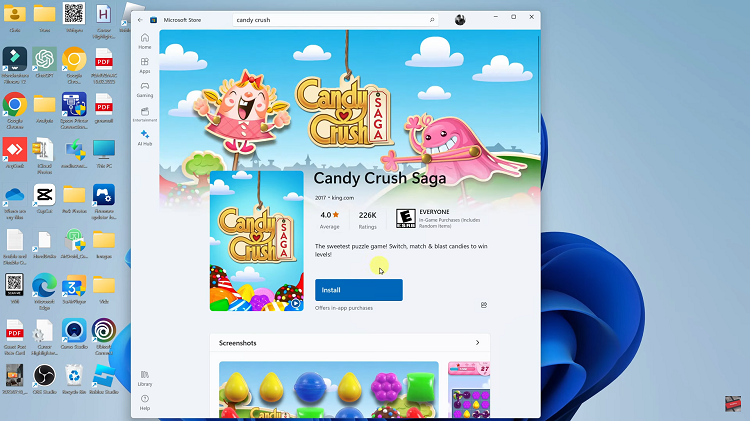 And that's how to install Candy Crush Saga on your Windows PC. Let us know in the comment section below if you have any questions or suggestions. Feel free to share the article with someone who needs it.
Read: How To Fix 'Trust This Computer' Prompt Not Showing On iPhone