Bluetooth technology has made our lives more convenient, allowing us to connect wireless devices effortlessly. Whether it's a pair of wireless headphones, a Bluetooth keyboard, or a smartwatch, the ability to connect and disconnect devices is essential.
If you own a Google Pixel Tablet and have paired multiple Bluetooth devices over time, you might find it necessary to disconnect and forget certain devices to tidy up your connections or troubleshoot issues.
In this article, we will guide you through the simple steps to disconnect and forget Bluetooth devices on your Google Pixel Tablet.
Watch: How To Install Candy Crush Saga On Windows PC
Disconnect Bluetooth Devices On Google Pixel Tablet
Firstly, unlock your Google Pixel Tablet and navigate to the home screen. Then, look for the gear-shaped icon and tap on it to access the "Settings" menu.
From here, tap on "Connected Devices." Next, within the Bluetooth settings, you should see a list of all the devices that are currently paired with your Google Pixel Tablet.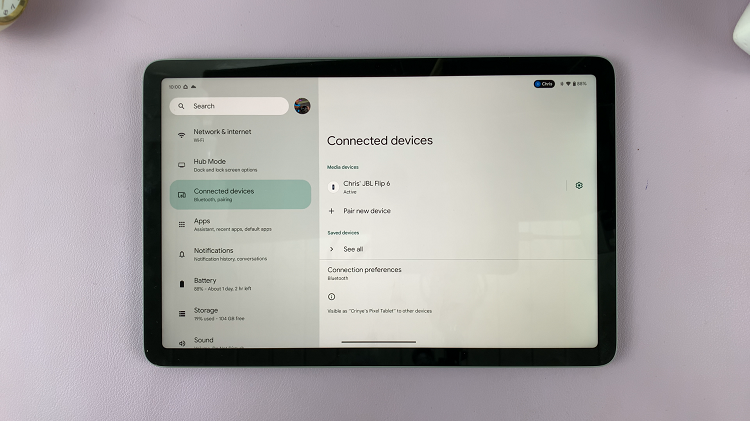 Find the device you wish to disconnect and tap on the "Settings" icon next to it. From the next page, tap on "Disconnect". This will immediately sever the connection between your tablet and the selected Bluetooth device.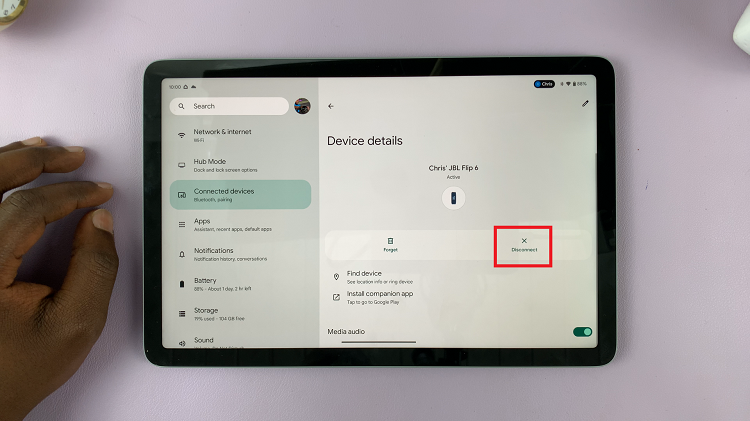 However, if you want to completely remove the device from your tablet's memory, you need to "forget" it. To forget a Bluetooth device, follow the above steps to access the Bluetooth settings and select the desired device from the list.
Now, instead of choosing disconnect, tap on "Forget" or "Unpair." Keep in mind that forgetting a device will erase its pairing information, and your tablet will no longer recognize it until you re-pair it.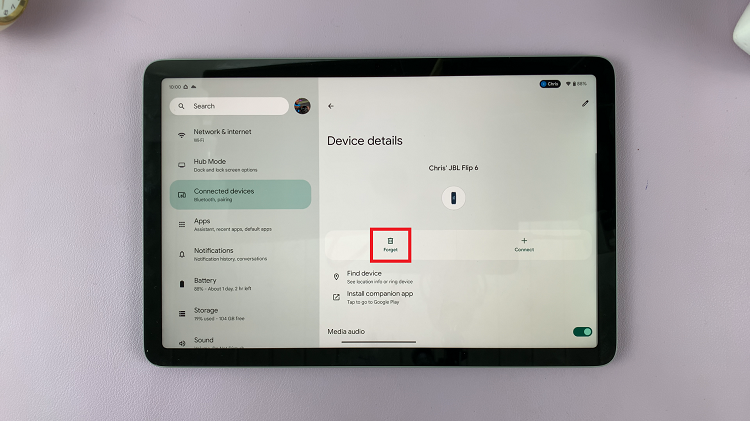 By following these steps and troubleshooting tips, you can easily manage your Bluetooth connections and ensure a clutter-free and seamless Bluetooth experience.
Read: How To Extract RAR Files On iPhone Without Installation