Have you ever received a compressed RAR file on your iPhone and wished you could extract its contents without installing any additional apps?
Well, your wish can now come true! With the Shortcuts app on your iPhone, you can easily extract RAR files hassle-free.
In this article, we'll guide you through the step-by-step process on how to extract RAR files on your iPhone without installation.
Also Read: How To Convert PDF To Word On iPhone
How To Extract RAR Files On iPhone Without Installation
Firstly, open the Shortcuts app on your iPhone home screen. Look towards the top right corner, and you'll spot a (+) icon. Tapping on it will initiate the creation of a new shortcut.
Now, use the search bar within the Shortcuts app and type "File." Underneath the label "Document," you'll find the "File" action. Select it to proceed.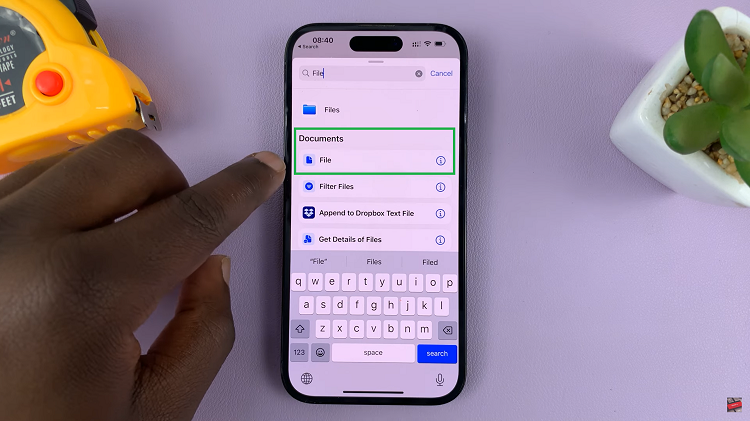 Once you've tapped on File, the app will open your Files explorer, browse through your stored files and locate the RAR folder you wish to extract. Tap on the folder to open it.
The next step is to head back to the search bar and type "extract." Once again, under "Documents," you'll find the "Extract Archive" action. Tap on it to continue the extraction process.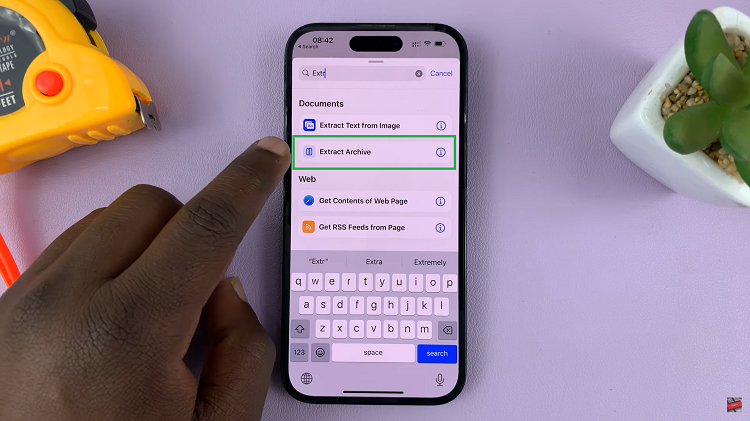 Now, to ensure your extracted files have a destination, tap on "Save File." This step is essential, as it designates a location for the extracted files to be placed.
You can even give your shortcut a personalized touch by renaming it. Just tap on the (x) next to its current name, and select "Rename." Then, tap on "Done" in the top right corner to finalize the changes.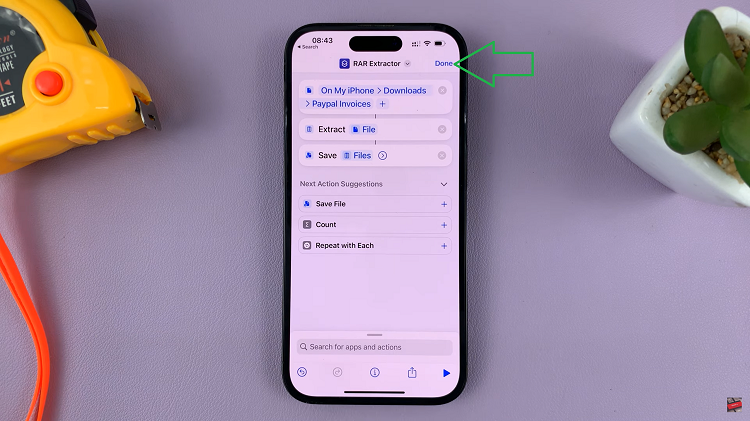 You can now find your newly created shortcut conveniently placed on the main menu. From now on, extracting RAR files is a breeze. Whenever you receive a RAR file, simply tap on the three-button icon on your Shortcut. Input the location you want it saved in. Select the RAR file you want to extract, and let the shortcut work.