The Samsung Galaxy Z Flip 5 is a cutting-edge smartphone that offers a host of impressive features, including a foldable display and powerful performance. One of the most sought-after features in modern smartphones is fast charging, as it allows users to quickly replenish their device's battery life in a short amount of time.
The Galaxy Z Flip 5 comes with support for fast charging, allowing you to get more out of your device without spending excessive time waiting for it to charge.
If you're a proud owner of the Samsung Galaxy Z Flip 5 and want to make the most of its fast charging capabilities, this guide will walk you through how to enable fast charging on your device.
Watch: How To Enable Developer Options & USB Debugging On Samsung Galaxy Z Flip 5
To Enable Fast Charging On Samsung Galaxy Z Flip 5
Firstly, unlock your Z Flip 5 and go to "Settings." At this point, find and tap on the "Battery and device" option under the settings menu.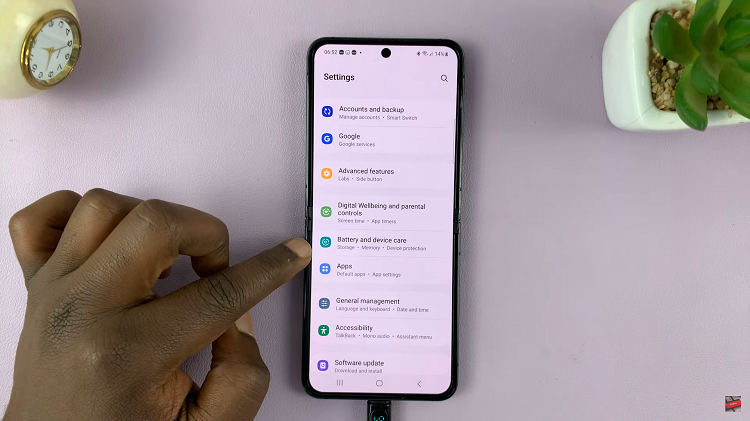 Now, tap on "Battery" then scroll down and select "More Battery Settings." Now, find the "Fast Charging" option and tap on the toggle switch to the ON position to turn on fast charging on your Samsung Galaxy Z Flip 5.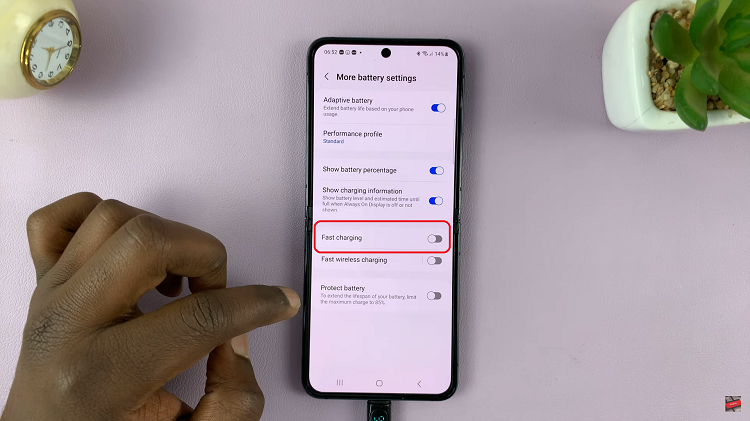 By following these simple steps and tips, you can ensure that you're enabling and optimizing fast charging effectively, allowing you to spend less time charging and more time enjoying your innovative smartphone.
Read: How To Enable & Disable Mute With Gestures On Samsung Galaxy S23s