Among the Samsung Galaxy's' impressive array of features, the "Swipe Up for Pop-Up View" feature shines as a remarkable tool for seamless multitasking.
This innovative functionality allows users to effortlessly access a pop-up view of apps with a simple swipe gesture, streamlining their interactions and enhancing overall efficiency.
In this article, we give you a comprehensive guide on how to enable and disable "Swipe Up For Pop-up View" on Samsung Galaxy S23s.
Also Read: How To Turn Roaming Clock ON & OFF On Samsung Galaxy S23
How To Enable & Disable Swipe Up For Pop Up View on Samsung Galaxy S23s
Begin by navigating to the "Settings" app. Scroll down to find and select "Advanced Features." This section contains various advanced settings to customize your device. Within the Advanced Features menu, locate and tap on "Labs."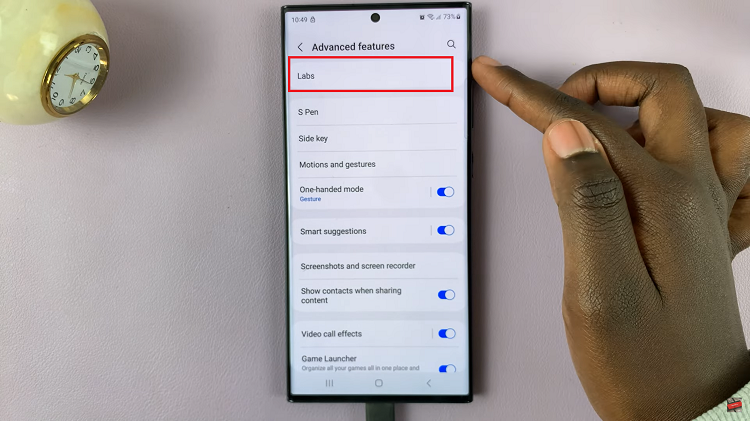 In the Labs section, you'll see an option labeled "Swipe Up for Pop-Up View." You'll see a toggle switch next to "Swipe Up for Pop-Up View." Tap the toggle to enable the feature. Once enabled, you'll be able to swipe down from the top corner of the screen to enter the pop-up view for compatible apps.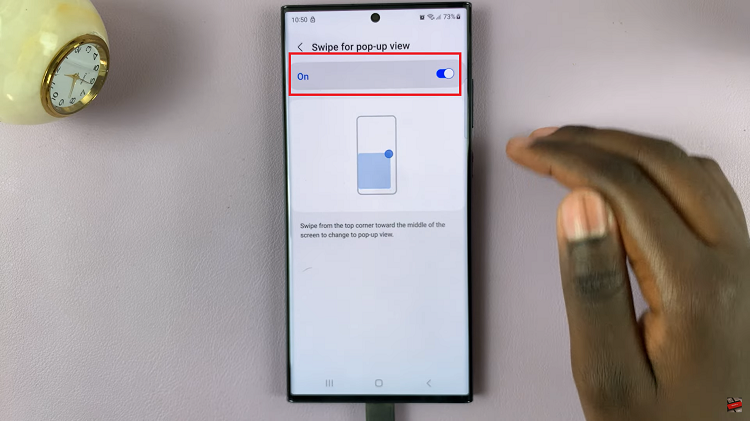 Alternatively, if you would like to disable it. Simply tap on the toggle switch next to the option in its enabled state.
By following these steps, you can easily enable or disable the "Swipe Up for Pop-Up View" feature on your Samsung Galaxy S23. This feature can be especially useful for multitasking and quickly accessing apps without fully navigating away from your current task. Feel free to toggle the feature on or off based on your preferences and needs.
Watch: How to Enable & Disable Alert When Phone Is Picked Up on Samsung Galaxy S23, S23+, S23 Ultra