Whether you're a frequent traveler or you regularly communicate with people from different corners of the world, having the ability to manage time zones effectively is a significant convenience.
The Samsung Galaxy S23 series, brings forth a solution to this challenge through its Roaming Clock feature. The Roaming Clock feature is designed to ensure that you're always in sync with the time zone of your home location. No matter your location, even when you find yourself miles away.
In this article, we give you a comprehensive guide on how to turn Roaming Clock on and off on Samsung Galaxy S23s.
Also Read: How To Set Side Key Double Press To Open Bixby On Samsung Galaxy S23
How To Turn Roaming Clock ON & OFF On Samsung Galaxy S23s
To begin, navigate to the "Settings" app, which is usually represented by a gear icon. Within the Settings menu, scroll down or search for "Lock Screen." Tap on it to access the various options related to your phone's lock screen settings.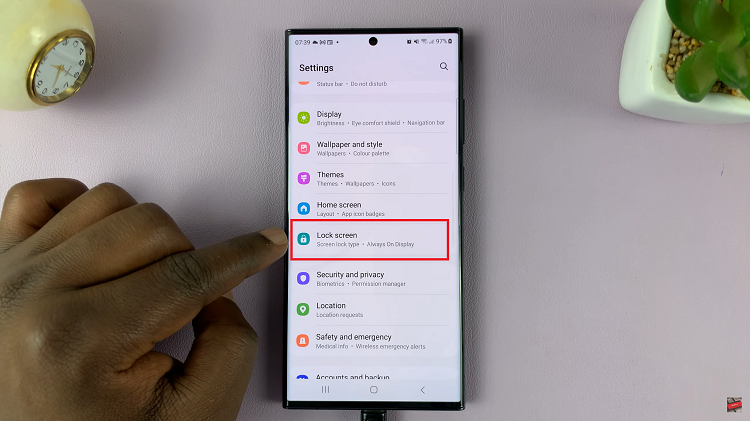 Inside the Lock Screen settings, you will find several customization options. Look for the "Roaming Clock" feature among these options. Once you've located the Roaming Clock option, you'll see a toggle switch next to it. Simply tap on the toggle switch to turn on the Roaming Clock feature.
However, if you wish to turn off the Roaming Clock, simply tap on the toggle switch. Once it's switched off, the Roaming Clock will no longer be displayed on your lock screen.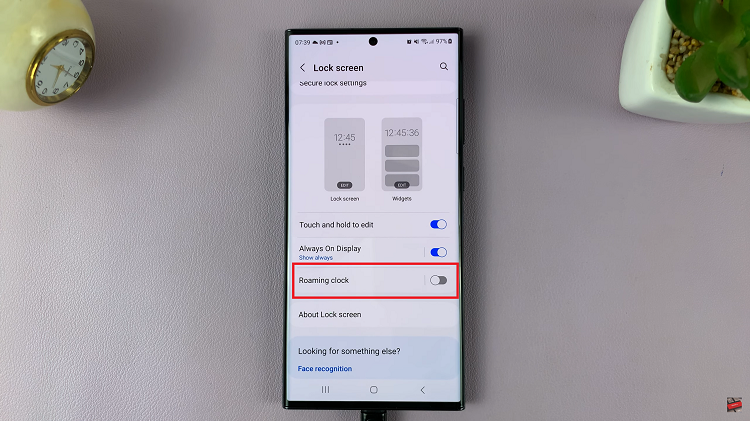 In conclusion, the Roaming Clock feature offers a convenient way to keep track of time back home while traveling. By following the simple steps outlined in this guide, you can easily toggle the Roaming Clock on or off to suit your preferences and needs.
Watch: How To Enable & Disable Swipe Up For Pop Up View on Samsung Galaxy S23, S23+, S23 Ultra