Among its array of customizable options and features, is the ability to set up the side key double press to open Bixby, Samsung's intelligent virtual assistant.
This innovative feature allows users to access Bixby's capabilities with a simple gesture. It adds a new layer of efficiency when it comes to you and smartphone interactions.
In this article, we give you a comprehensive guide on how to set side key double press to open Bixby on Samsung Galaxy S23s. No matter if you're a tech enthusiast seeking to explore the full potential of your device or simply someone looking to streamline your daily tasks.
Also Read: How To Change Time Zone Of Roaming Clock On Samsung Galaxy A14
How To Set Side Key Double Press To Open Bixby On Samsung Galaxy S23s
First, open the "Settings" app on your home screen. Once you're in the Settings menu, scroll down and look for the "Advanced Features" option. This is where you'll find various advanced settings and customization options.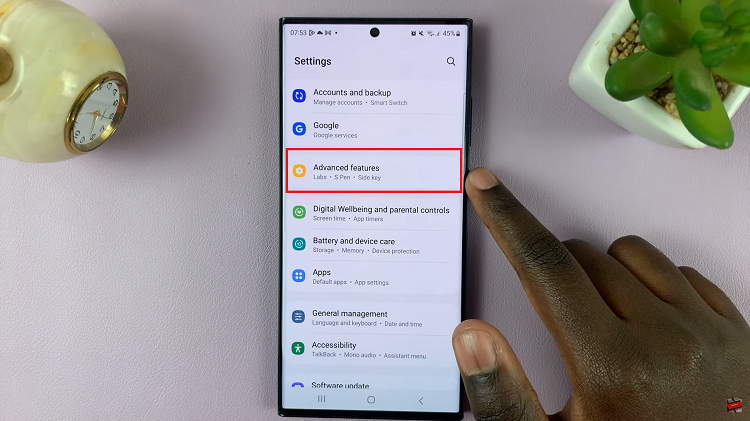 In the Advanced Features section, you'll want to locate and tap on the "Side Key" option. Upon entering the "Side Key" settings, you'll see an option to enable the double press function. Make sure this option is turned on to proceed with the setup.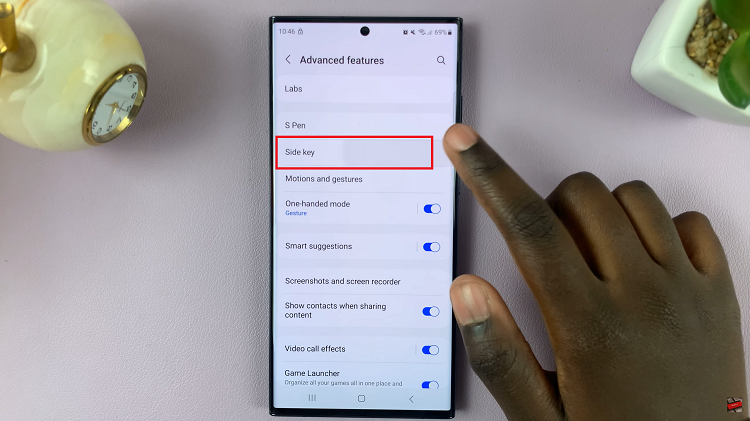 After enabling the double press function, tap on the settings icon usually located next to the "Double Press" option. This will allow you to customize what action the double press triggers. From the list of available actions, locate and select "Bixby." Bixby is Samsung's virtual assistant, capable of performing various tasks and answering your questions.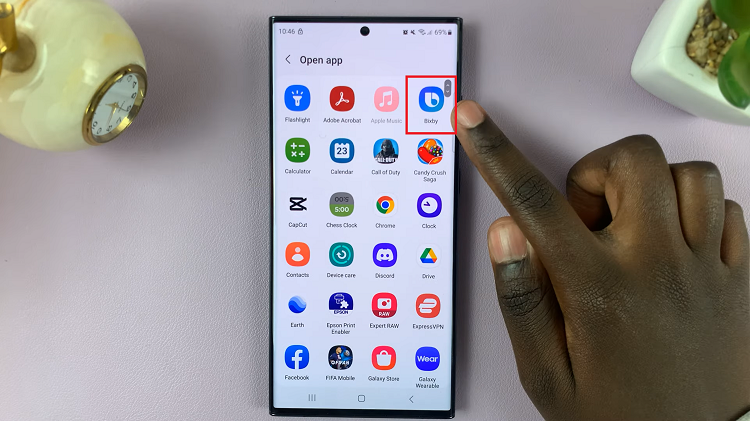 With Bixby selected as the action for the double press, exit the settings and give your new configuration a try. Double press the side key, and you should see Bixby spring to life, ready to assist you.
Watch: How To Turn Roaming Clock ON or OFF On Samsung Galaxy S23 S23+ S23 Ultra