Whether it's for business meetings, keeping in touch with loved ones, or simply staying informed about global events, having the ability to seamlessly switch between time zones on our devices is incredibly valuable.
The Samsung Galaxy A14, with its advanced features and user-friendly interface, offers a solution to this need through its Roaming Clock feature.
In this article, we give you a comprehensive guide on how to change the time zone of the Roaming Clock on your Samsung Galaxy A14.
Also Read: How To Turn ON / OFF Alert When Phone Is Picked Up On Samsung S23
How To Change Time Zone Of Roaming Clock On Samsung Galaxy A14
To begin, navigate to the "Settings" app, which is represented by a gear-shaped icon. Once you're in the Settings menu, scroll down and look and select the "Lock Screen" option.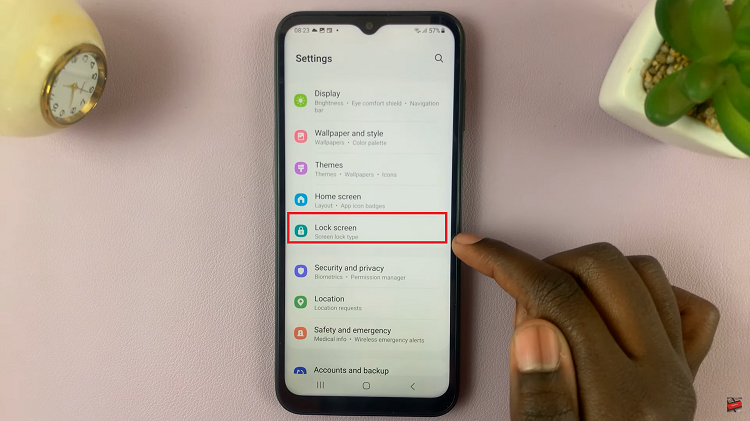 Within the Lock Screen settings, you'll find a variety of customization options. Scroll down until you come across the "Roaming Clock" option. Tap on it to access the settings related to the roaming clock feature.
In the Roaming Clock settings, you'll see a toggle switch next to "Roaming Clock." Ensure that this toggle switch is turned on and that it appears blue. Enabling the Roaming Clock feature allows your device to display the time from different time zones when you're traveling.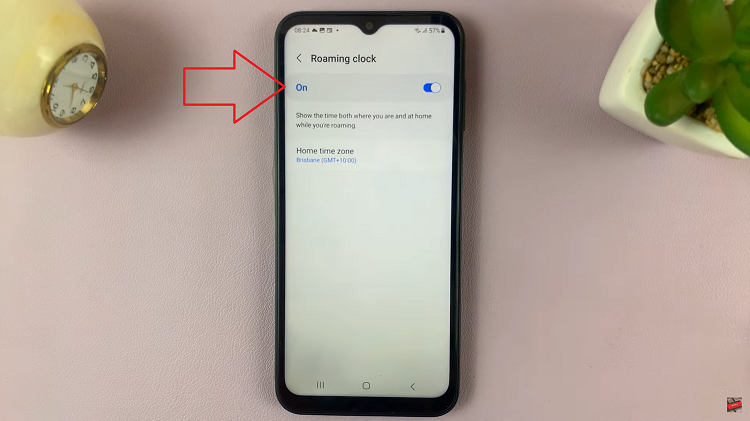 After enabling Roaming Clock, scroll down further until you find the "Home Time Zone" option. Tap on "Home Time Zone" to configure the time zone settings for your device.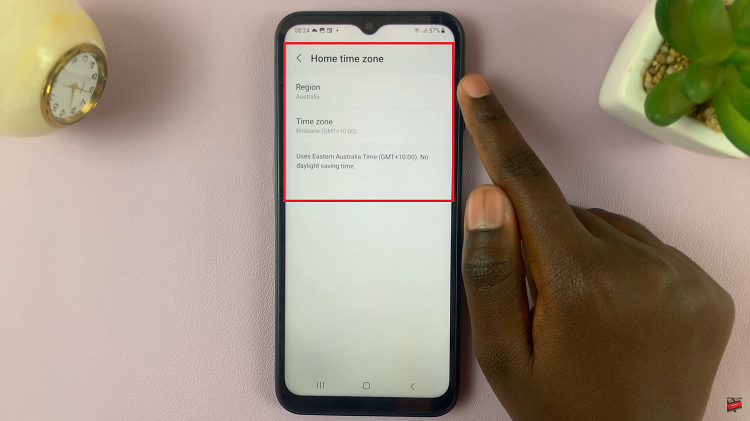 In the Home Time Zone settings, you'll be presented with a list of regions and time zones. Depending on your location and preferences, select the appropriate region and time zone from the list. This is the time zone that your device will display when you're at home or in your primary location.
Watch: How To Set Side Key Double Press To Open Bixby On Samsung Galaxy S23