The Samsung Galaxy S23, with its cutting-edge technology and innovative design, continues to redefine user expectations.
Among its various features, the "Alert When Phone Is Picked Up" function stands out as a testament to the phone's adaptability to user behaviors and preferences.
In this article, we give you a comprehensive guide on how to turn on and off "Alert When Phone Is Picked Up" on Samsung S23s. This means that your device will vibrate when picked up if you have any missed calls or messages.
Also Read: How To Enable & Disable Smart Suggestions On Samsung Galaxy S23
How To Turn ON & OFF Alert When Phone Is Picked Up On Samsung S23s
To begin, navigate to the home screen. Locate the "Settings" app, represented by a gear icon. Scroll down the settings menu to find the "Advanced Features" option and tap on it. This section houses various advanced functionalities that enhance your smartphone experience.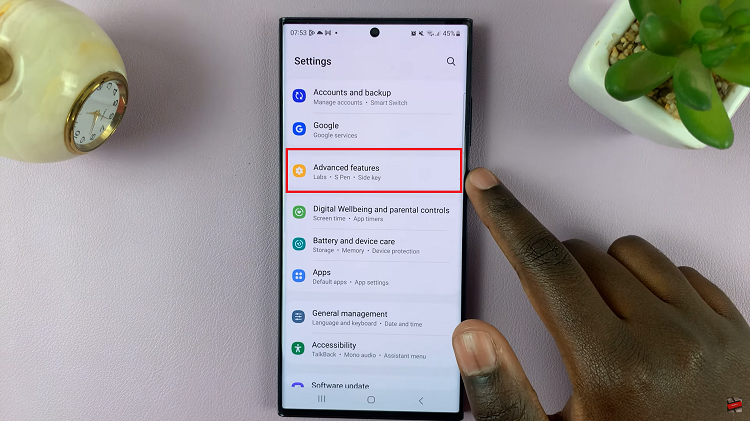 Inside the Advanced Features section, you'll find the "Motions and Gestures" option. Tap on this to access a range of motion-related settings.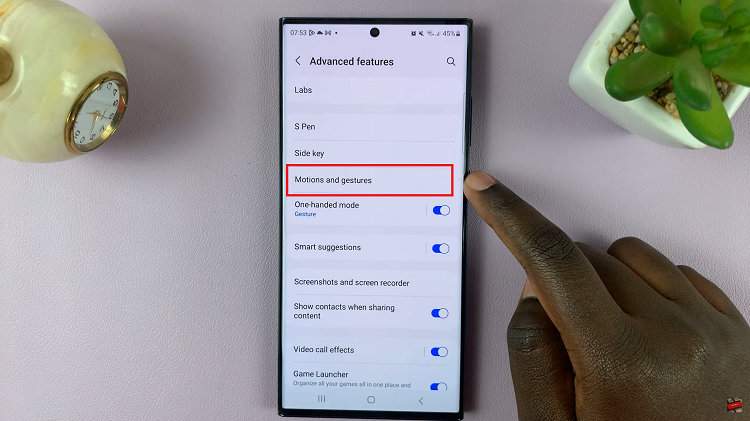 Scroll through the list of available motions and gestures until you locate the "Alert When Phone Is Picked Up" feature. This is the functionality that will notify you when the phone is lifted.
Toggle the switch next to "Alert When Phone Is Picked Up" to the "On" position. Once enabled, your Samsung Galaxy S23 will provide an alert when it is picked up.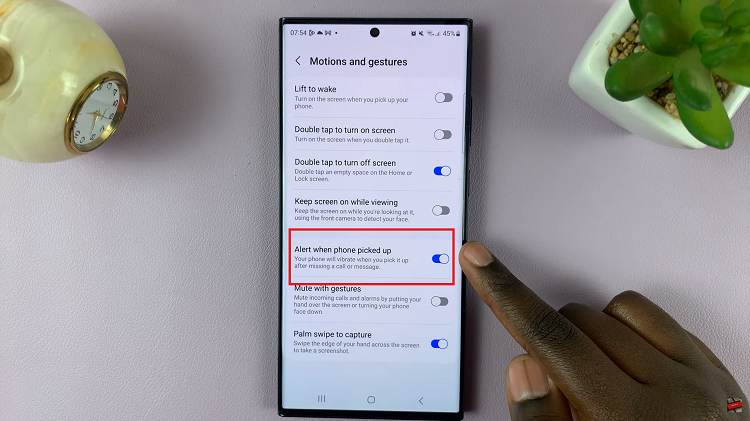 Alternatively, if you wish to disable it, Tap on the toggle the switch next to the feature to the "Off" position. This action will deactivate the "Alert When Phone Is Picked Up" functionality.
Watch: How to Change Time Zone Of Roaming Clock On Samsung Galaxy A14