Samsung, known for its commitment to providing versatile and user-friendly devices, offers an impressive array of features to cater to various needs.
Among these features is Text-to-Voice speech, a functionality that can greatly benefit individuals with visual impairments or those who simply prefer a hands-free and auditory experience.
In this guide, we'll walk you through the process used to install Text To Voice speech data on your Samsung Galaxy A14.
Also Read: How To Turn Roaming Clock On & Off On Samsung Galaxy A14
How To Install Text To Voice Speech Data On Samsung Galaxy A14
Begin by navigating to the "Settings" app, which is represented by a gearwheel icon. In the Settings menu, scroll down until you find the "General Management" option. Within the General Management menu, scroll down further until you see "Text-to-Speech Output."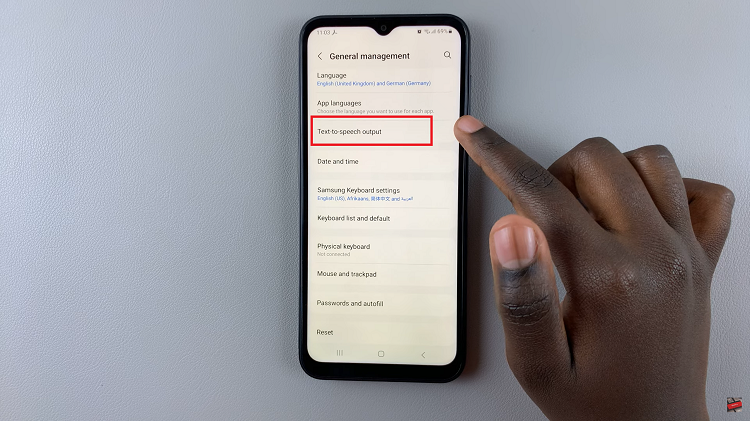 In the Text-to-Speech Output menu, you will find an option called "Preferred Engine." This allows you to select the speech engine you prefer, either Samsung or Google. Tap on "Preferred Engine" to open the engine selection screen.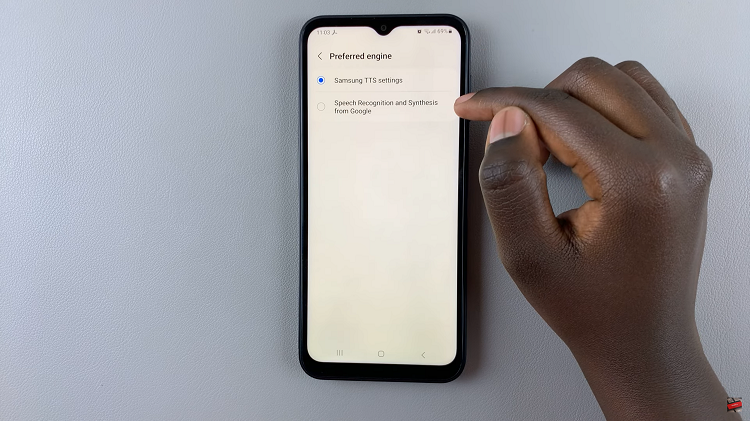 Once in the Preferred Engine settings, tap on the gearwheel or "Settings" icon located next to the engine you want to use. In the engine settings, you will find an option labeled "Install Voice Data." Tap on this option to initiate the installation process.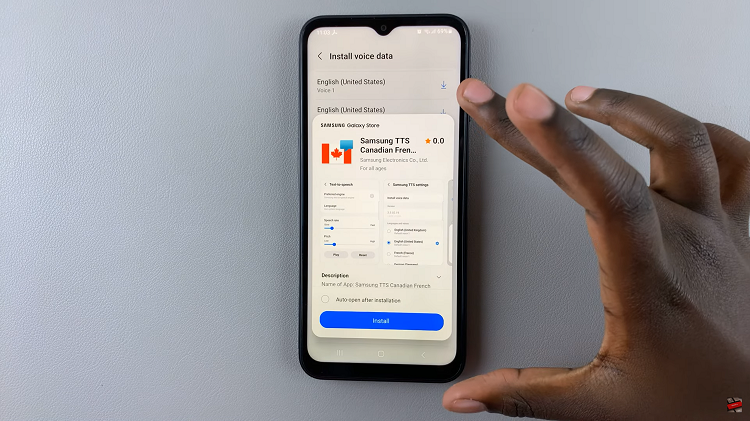 Finally, tap on the install button to start downloading the voice data for your chosen language. The download progress will be displayed, and once it's complete, the voice data will be installed on your Samsung Galaxy A14.
Watch: How To Add / Remove Spotify Music On Keyboard Of Samsung Galaxy A14