The Samsung Galaxy A14 is a versatile smartphone that offers a wide range of customization options to enhance your user experience. One such feature that can be tailored to your needs is the Roaming Clock.
This clock, displayed on the lock screen, is especially useful when you're traveling abroad and want to keep track of time. Conversely, if you wish to conserve battery life or simply find the feature unnecessary, you can easily turn it off.
In this guide, we'll walk you through the process used to turn the Roaming Clock on and off on your Samsung Galaxy A14
Also Read: How To Manually Change Region & Time Zone On Samsung Galaxy A14
How To Turn Roaming Clock On & Off On Samsung Galaxy A14
Begin by opening the "Settings" app. In the Settings menu, scroll down and find the "Lock Screen" option. Within the Lock Screen settings, look for the "Roaming Clock" setting, which is designed to display the time when you're using roaming services. Tap on it to access the Roaming Clock settings.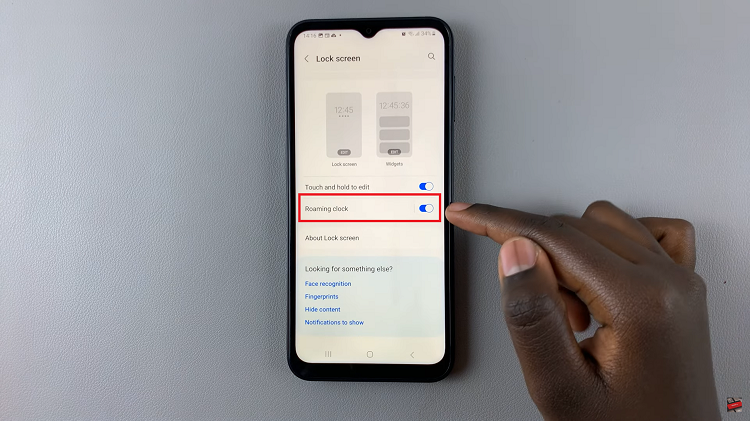 After selecting Roaming Clock, you'll see a toggle switch. To enable the Roaming Clock feature, simply tap the toggle switch next to it. When the switch turns blue, it indicates that the Roaming Clock is now active.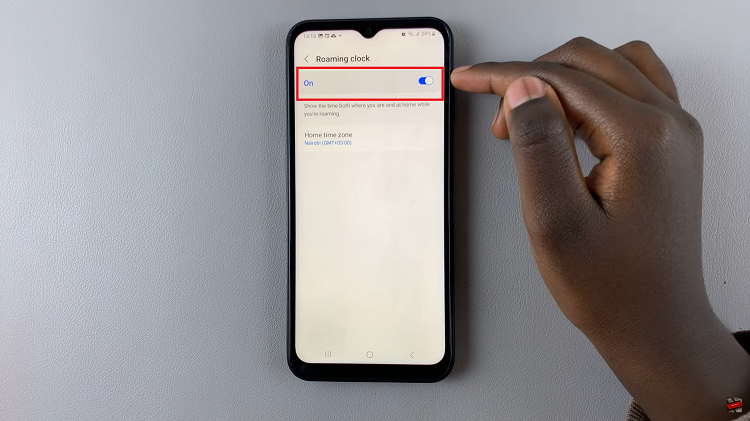 To turn off the Roaming Clock feature, simply tap the toggle switch so that it's no longer a blue color. This action will deactivate the Roaming Clock.
Watch: How To Install Text To Voice Speech Data On Samsung Galaxy A14