Stepping into the world of video editing has never been easier, thanks to the advent of powerful and user-friendly apps that cater to creative enthusiasts and content creators alike.
Among these innovative tools, CapCut stands out as a versatile and feature-rich video editing application that empowers users to transform ordinary footage into captivating visual masterpieces. If you're ready to take your video editing skills to the next level, you're in the right place.
In this article, we'll take you through the step-by-step process on how to install the CapCut app on your Android device.
Also Read: How To Add Slow Motion Effect In CapCut
How To Install CapCut App On Android
To begin, open the Google Play Store on your Android device. At the tap on the search bar, type "CapCut" and tap on the search icon. Among the search results, you'll find the CapCut app listed. Now, simply tap on the CapCut app. This action will direct you to the app's dedicated store page.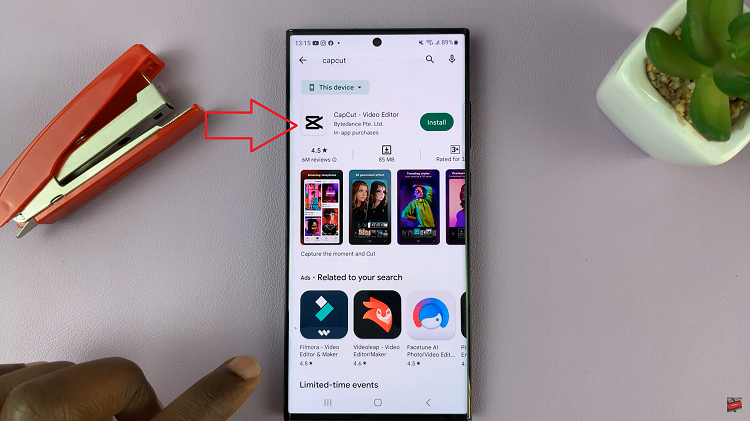 On the CapCut store page, look for the "Install" button. Then all you need to do is tap on this button to start the installation process. Wait patiently as the app downloads on your device.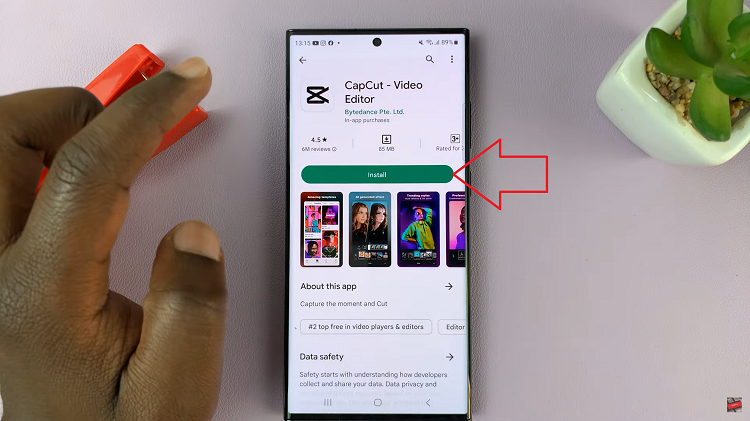 As the installation process concludes, you're almost ready to unleash your creative prowess. To get started with CapCut, all that's left to do is tap on the "Open" button. This action will launch the app on your Android device.