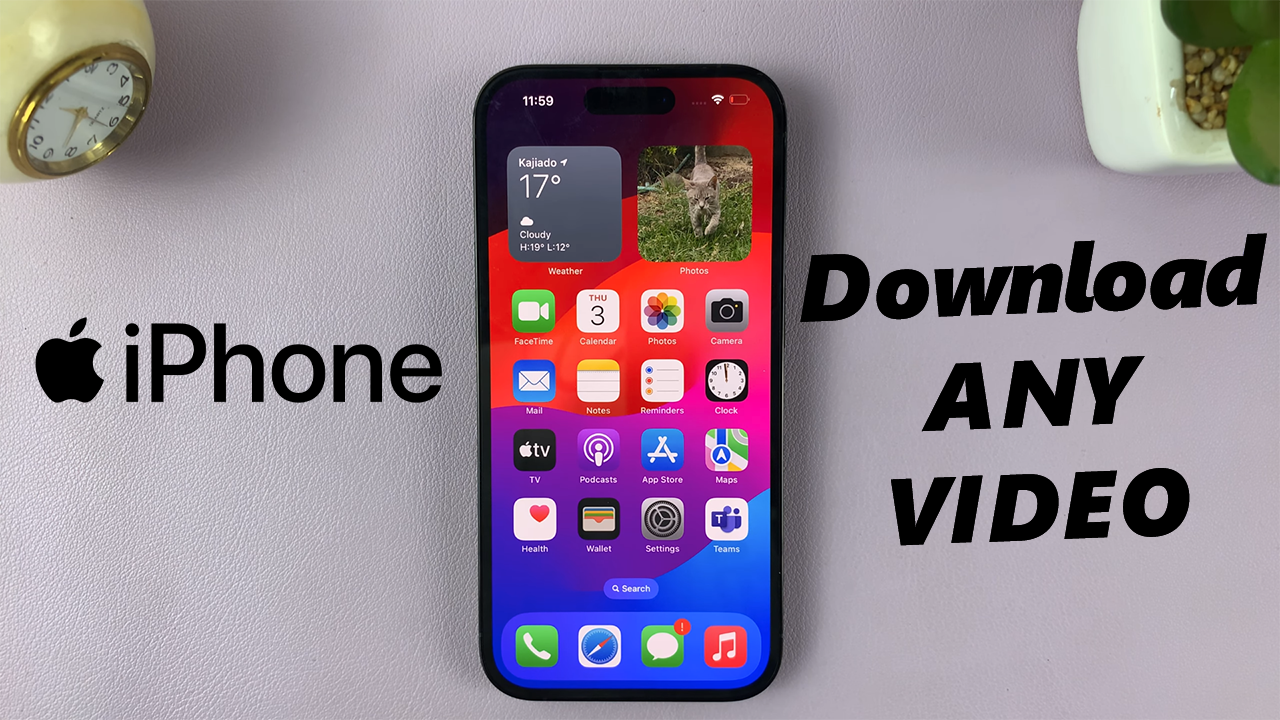 In this article, we will walk you through a step-by-step guide on how to download any video on your iPhone, enabling you to watch your favorite content offline at your convenience.
In the era of digital media, videos have become an integral part of our daily lives. Whether it's educational content, entertainment, or simply a captivating moment, videos are a window to the world.
However, streaming videos can quickly devour your data plan, and sometimes, an unreliable internet connection can hinder your viewing experience. That's where the ability to download videos on your iPhone comes to the rescue.
Read: How To Reorganize The Quick Settings Tiles On Pixel Tablet
Why Download Videos on iPhone?
Before diving into the how, let's briefly touch on the why. Downloading videos on your iPhone offers several benefits:
Offline Enjoyment: Downloading videos allows you to watch them offline, perfect for situations where you have limited or no internet access.
Data Savings: By downloading videos beforehand, you can save on your data usage and avoid exceeding your data plan's limits.
Uninterrupted Playback: Say goodbye to buffering and lag. Downloaded videos ensure smooth playback without interruptions.
Personal Collection: Downloaded videos can be organized into your personal library, making it easy to revisit your favorite content.
Educational Resources: Download instructional or educational videos for on-the-go learning, even when you're not connected.
Lucky Download Shortcut
To download any video on your iPhone, you need to use the Shortcuts App. This method will apply for iOS 14 and later.
So, make sure you have the Shortcuts app installed on your iPhone (it's a default app). Then open the Shortcuts app on your iPhone.
Search for or create a Download Video shortcut. There are various pre-made shortcuts available online. The best one that we've used in this video is the Lucky Download Shortcut. Once you click on the link, it will open the set up in the Shortcuts app.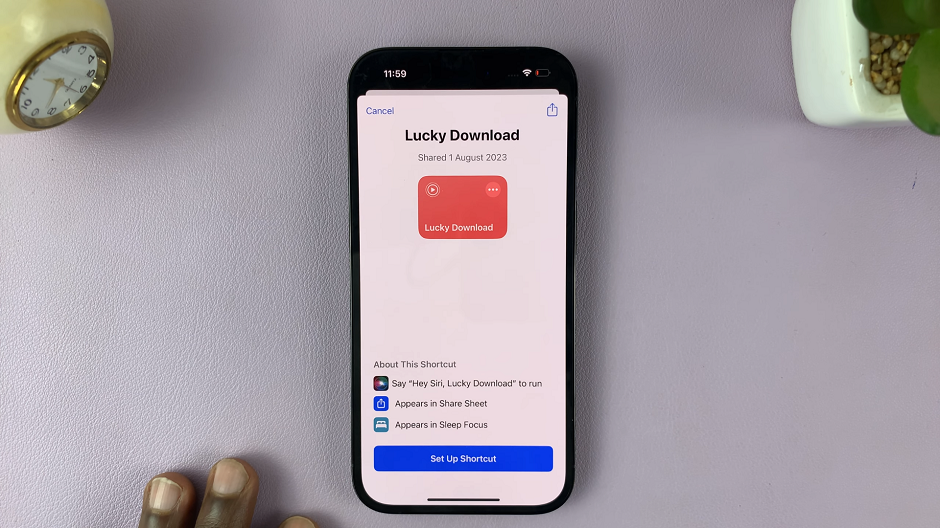 Start the set up by tapping on Set Up Shortcut. In the Configure This Shortcut page, tap on Next and finally tap on Add Shortcut.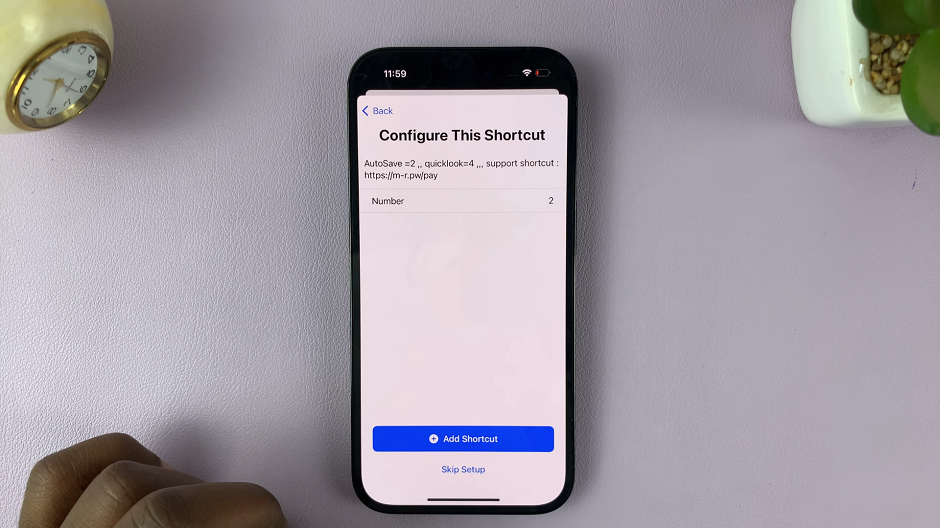 The Lucky Download Shortcut will be added to your shortcuts. In the Shortcuts app, tap on the "Shortcuts" tab and you should see it there.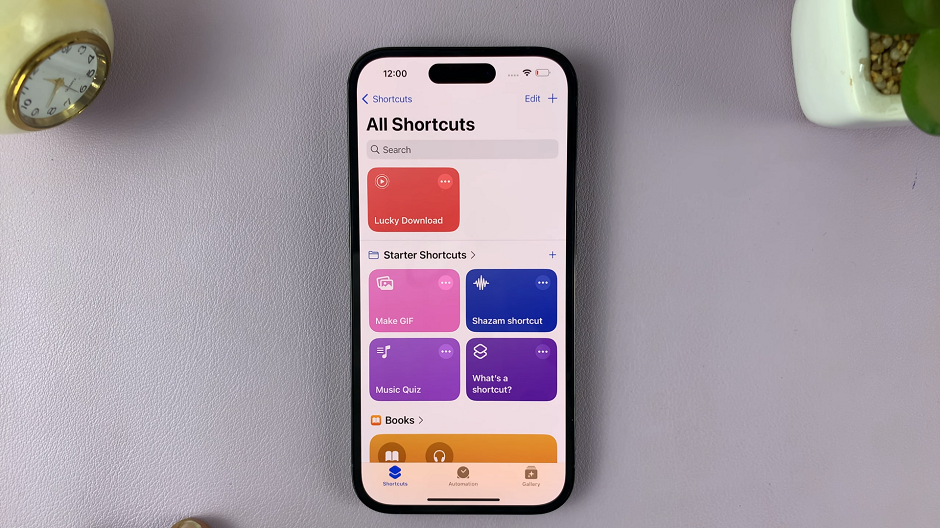 Download Any Video On iPhone
Open the video you want to download on any platform you're on, including Instagram, Instagram Reels, YouTube Shorts, Facebook and TikTok. Then, use the Share button menu to select the Lucky Download shortcut you created.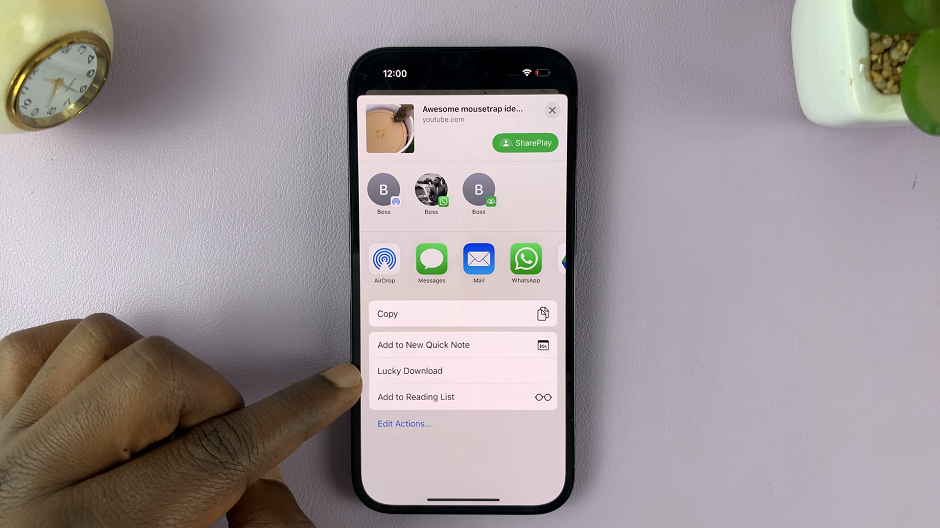 The shortcut will guide you through the process of downloading and saving the video to your Photo album. Give permissions by tapping on Allow or Always Allow when prompted.
Also, select the format you want the video to be saved in. Once the permissions are granted, the video will be downloaded and saved to your photo gallery.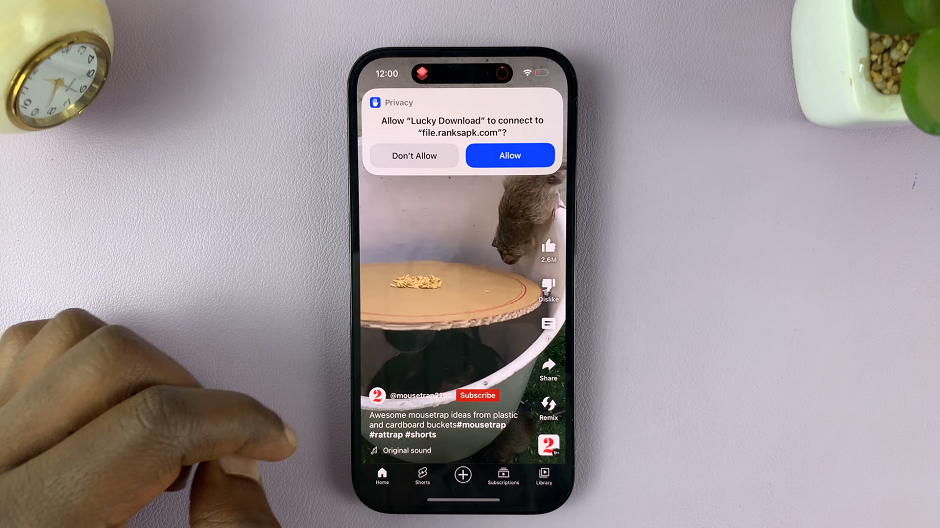 Tips and Considerations
Always respect copyright laws and terms of use when downloading videos.
Be cautious when using third-party apps and websites, and ensure your iPhone's security.
Regularly clear out your downloaded videos to free up storage space.
In conclusion, downloading videos on your iPhone opens up a world of convenience and flexibility for your media consumption. Whether it's for entertainment, learning, or relaxation, having your favorite videos readily available offline can enhance your overall iPhone experience. With the methods outlined in this guide, you can now embark on a seamless journey to building your offline video library. Enjoy the freedom of watching videos anytime, anywhere, without limitations!
Watch this: How To Find Your Favorites On TikTok | Find Bookmarked TikTok Videos