You might have your iPhone ringtone set to a reasonable volume level but when your phone rings, the ringer volume gets low for some reason.
This might get annoying especially if it's causing you to miss calls; or when you just don't understand why it's happening.
Let's talk about why this might be happening and how you can stop it from happening on your iPhone. You can follow the video demonstration at the top or follow the instructions below.
Also Watch: How To Turn ON Share My Location On iPhone
Why Your Ringer Volume Gets Low On iPhone
There's a feature called 'Attention-Aware-Features' in your iPhone's settings. With this feature enabled, your iPhone might assume you've seen it ringing and automatically reduce the ringer volume.
Incoming Call Ringer Volume Getting Low On iPhone – FIX
Go to Settings → Face ID & Passcode → Enter your Passcode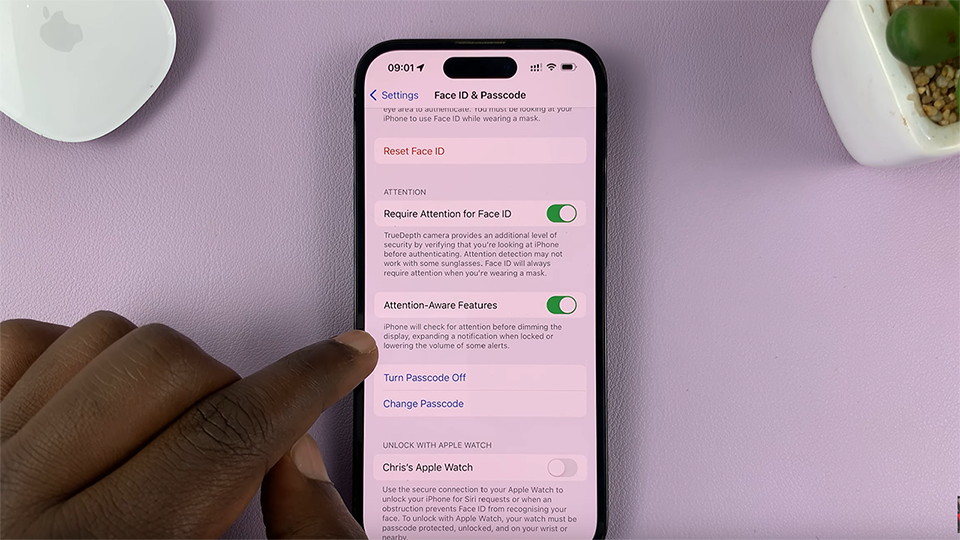 You'll see the option for 'Require Attention for Face ID'. Turn off the toggle button. That should fix the problem.
Also Read: How To FIX Low Headphones Volume On iPhone