You might want to clear app usage data on your iPhone for various reasons. Maybe you want to just clear some storage space to make your iPhone faster, or you just don't want your personal data stored by Apple.
Apple says your app usage data that it keeps, helps personalize your App store experience. But of course you're allowed to delete it.
Clearing your app usage data will also Delete it on other devices logged in with the same Apple ID. Here's how to do it on your iPhone.
Also Watch: How To Hide Notification Previews On iPhone Lock Screen
How To Clear App Usage Data On iPhone
Go to Settings → App Store → Personalized Recommendations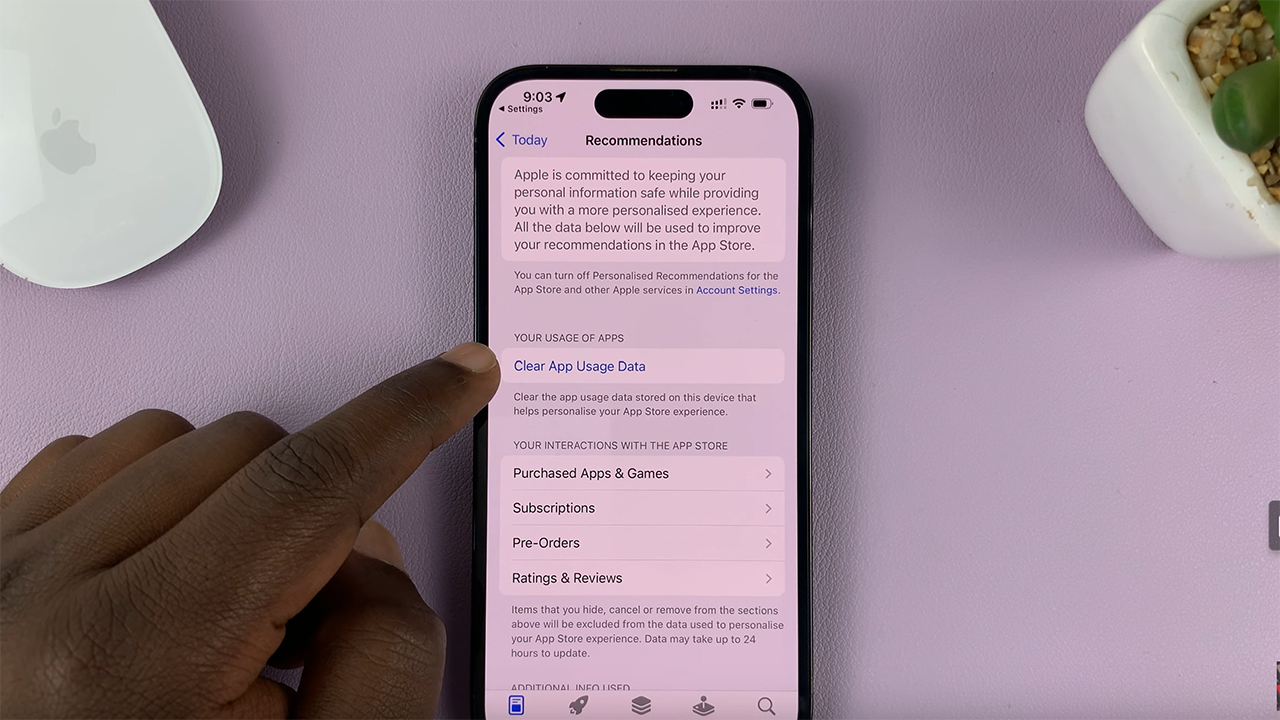 On the 'Recommendations'. page, tap on 'Clear App sage Data'. That will immediately clear your app usage data.
Also Read: How To Turn OFF 'Do Not Disturb' Focus Mode On iPhone