As an Amazon user, you may no longer need to reference an order you had placed in the past.
Or you may want to keep your order history private from friends and family that you share the account with.
Now let me show how you can keep your Order history on Amazon from prying eyes without deleting the order history.
How To Hide Orders On Amazon
One way would be to Archive the orders you want to keep private. First, sign in to your Amazon account by inputting your password and email address.
Locate the Your Orders icon found at the topmost right side of the app dashboard under Accounts & Lists.
Select the item/order you would like to hide and click on the Archive order option. The archived order will no longer be listed under the history view.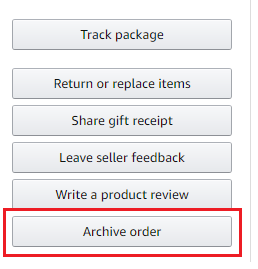 Another way to hide your orders would be to set up an Amazon Household Account. That is, if you share your account with your family members.
This way, you can have separate Amazon accounts so discretion will be guaranteed in your personal Amazon account.