You may no longer like your PS4 name or you may want to update it. These are just but 2 reasons why you may want to make a change.
It is however important to note that it is free of charge to change your name only the first time. You will have to pay a fee for any subsequent changes.
We are now going to look at 2 ways you can change your name in your PS4 ( See On Amazon).
How To Change PS4 Name
One way is via your browser. Type in playstation.com and sign in to your playstation account. Click on your avatar and a drop down menu will be displayed.
Next up, tap on Account Settings then PSN profile. You will need to sign in again using your password.
Your online name will be shown at the top of the displayed page. To the right of Online ID, tap on the Edit icon and type the new name you would like.
Another way would be to change your name from your PS4. Navigate to the Settings page of your console and tap on Account Management.
Account information will be displayed, here, tap on Profile. You will now be given an option to change your name and Online ID.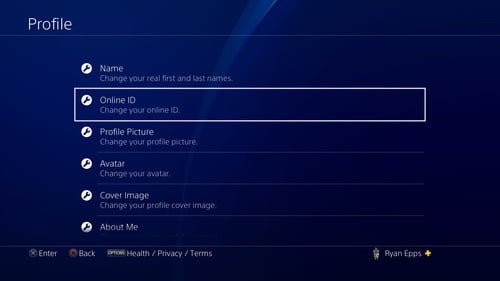 Go ahead and change your PS4 name, or username according to your preference.
Make sure you pick a name that you will use for a long time because you won't be able to change again without making a payment.