Comments while you are live streaming can be distracting. What with people giving their opinions and all.
You may also be out to avoid spam remarks. These are just some reasons why you may want to hide comments while you are making a live video on Instagram.
Hide Comments On Instagram Live
Step one would of course be you starting your live stream. Tap on the Camera icon on the top left side of your home page and scroll to Live to begin.
Once you do this, tap on the 3 dots located next to the Comments slot. 2 options will be displayed, tap on Turn off Commenting.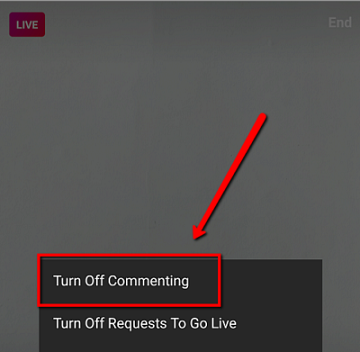 On doing this, those viewing your live stream will not be able to send you comments and neither will you be able to view their comments up until you turn on commenting once again.
You can turn on comments once again by clicking on the 3 dots we spoke about earlier and opt for the Turn On Commenting option.
Now you can even see the comments that were posted while you had turned off commenting.