Split screen mode has been a feature for years on Android phones. This allows you to multitask between two applications at a given time. However, not all apps allow split screen mode. For instance, Instagram does not allow split-screen mode. You can forcefully enable split screen mode on any Android device.
If you'd like to force split screen on applications, you need to enable developer options on your device. There's a developer option that allows you to force apps into split-screen mode on your Android device. Below are the steps on how to force split screen mode on Android.
Watch: How To Tell If Someone Screenshots Your Instagram Messages
How To Force Split Screen Mode On Android
Firstly, make sure developer options are enabled on your device. This might vary depending on the phone you have. For this, we will be using the Samsung S23 Ultra phone.
Head to Settings, scroll down to About phone and tap on it. On the next menu, tap on Software information. Next, in the software menu, you will see Build Number, and tap on it seven times. You'll get a notification informing you that you're a developer. You might be prompted to confirm your identity by using your phone's password or pattern. 
Once enabled, go back to Settings and scroll down to the bottom. At the bottom of the page, you will see Developer Options, tap on it to gain access to these options. Once you're inside the Developer Options menu, look for 'Force Activities To Be Resizable' and enable it.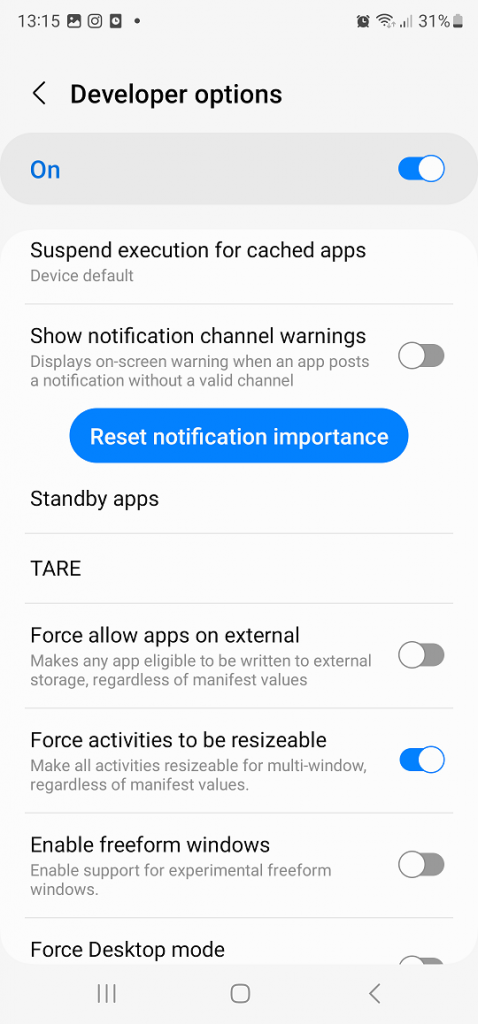 Once enabled, you can access the split screen mode on any application installed on your phone. And that's how to force split screen mode on Android. Let us know in the comment section if you have any questions or suggestions. If you found the article helpful, consider sharing it with your friends.