Facebook groups are an ideal place whereby you'd like to share opinions with the community. You can interact within the group and share your thought regarding a particular topic. However, joining many Facebook groups can overwhelm people with intolerant notifications.
Fortunately, Facebook allows you to easily exit these groups at any given time. The method illustrated below applies to all kinds of groups; be it 'Open' groups that can be joined by anyone, or 'Closed' groups that require approval from the group admin to join. Below are the steps on how to exit Facebook groups on mobile.
Watch: How To Delete TikTok Watch History
How To Exit Facebook Groups On Mobile
You'll use the Facebook mobile application on your device. Make sure you have the application installed on your mobile phone. If not, head to Google PlayStore, then download and install the Facebook application.
Next, launch the application on your device. If you just downloaded the application, you might be prompted to sign into your Facebook account. Tap on your profile icon at the upper right side of the screen and you'll see your Facebook profile Menu
Next, tap on Groups under the All Shortcuts subheading, then select Your Groups. At this point, you'll be able to see all the groups that you've joined or managed. Next, find the group you'd like to exit and tap on it. At this time, tap on the Joined button on the group page.
Select Leave Group from the pop-up menu that appears. Tap on Leave Group to confirm the changes on your Facebook account. Afterward, you'll exit from that particular group.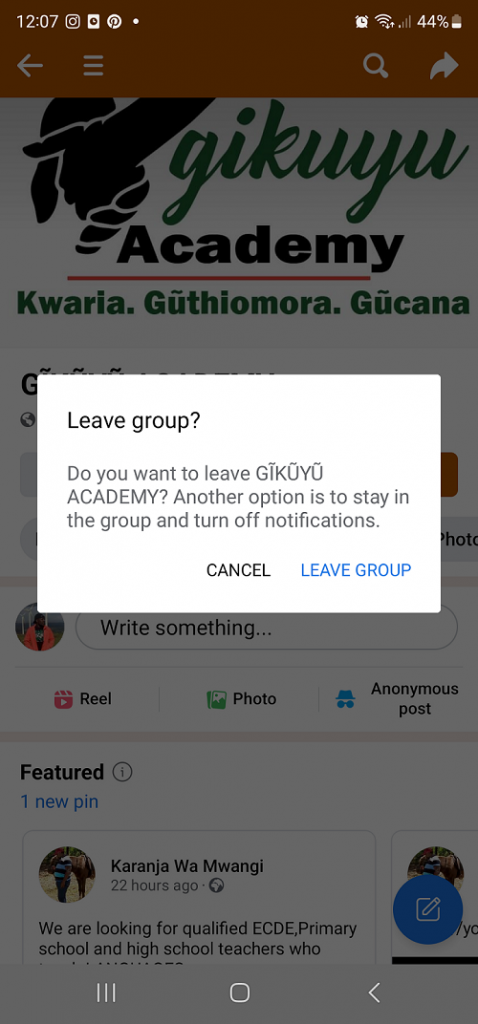 And that's how to exit a Facebook group on mobile. Let us know in the comment section if you have any questions or suggestions. If you found the article helpful, consider sharing it with your friends.