If you are a fan of dark mode, you may be disappointed to know that you cannot use dark mode on Pinterest while you're on the desktop interface. Even though the Pinterest app on your phone has these settings, they are not really available on Pinterest on your browser.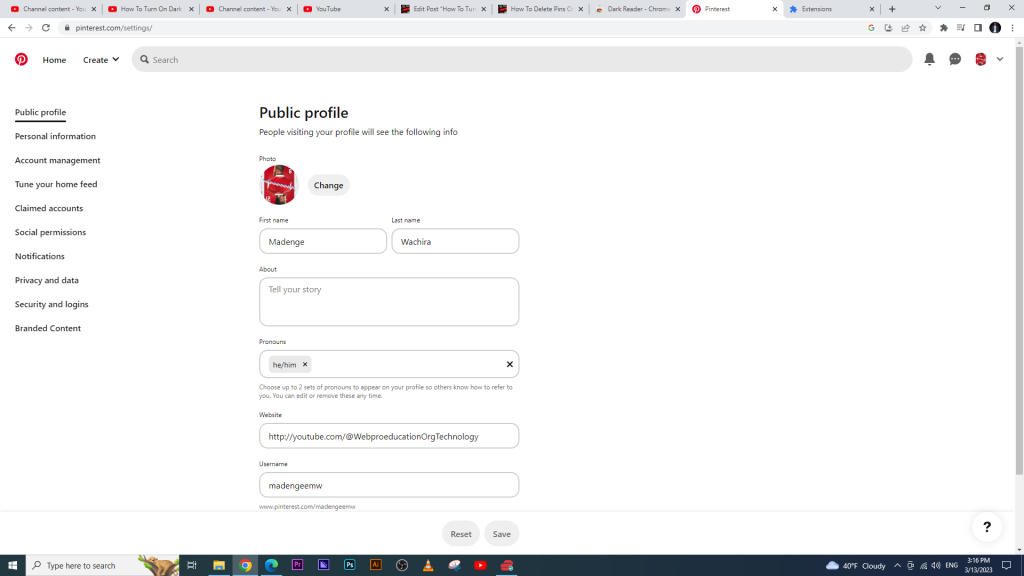 The Pinterest app has dark mode settings, so if you use a dark theme on your phone, you can set the app to use the system default. You can also switch to dark mode if the app is in light mode, and switch to light mode if it is in dark mode.
So, lest I become only a bearer of bad news, I do have my share of good news as well.
Apply Dark Mode On Pinterest Desktop
Even while Pinterest does not have a dark mode feature by default on the desktop interface, there's a workaround of how you can activate dark mode on Pinterest. It is important to mention that the workaround is totally safe and legal, so you do not have to worry about potential threats or flags.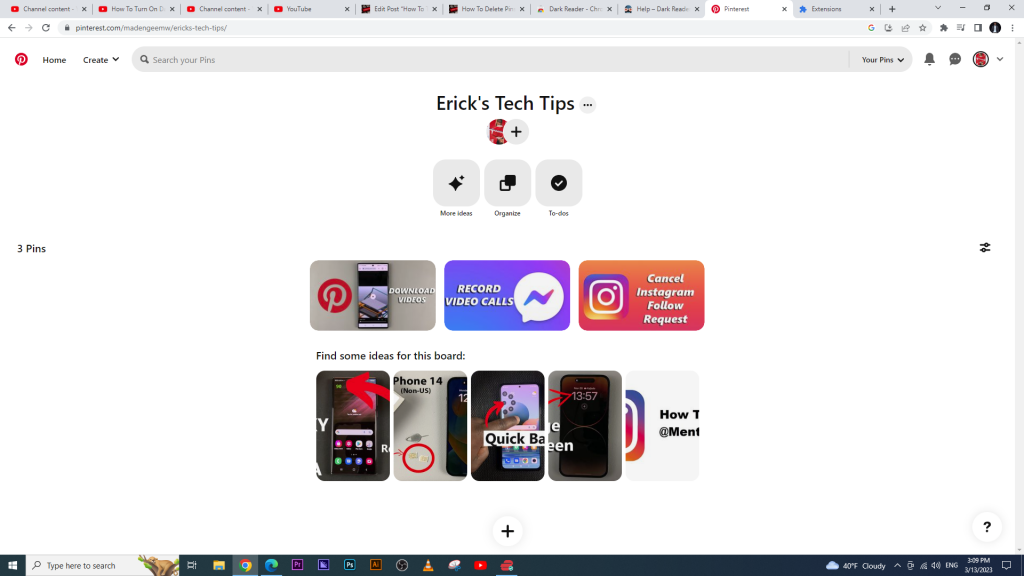 To activate or enable dark mode on Pinterest desktop, launch Pinterest on your browser. Google Chrome is preferred for this, so you may want to switch to Chrome if you're interested in using Pinterest in dark mode.
Go to the Google Chrome Web Store and search for Dark Reader under the Extensions tab. Alternatively, you can click here to go straight to the Dark Reader page.
Click on Add to Chrome, confirm and wait for the installation of the extension to take place. A dialog box should appear to confirm this.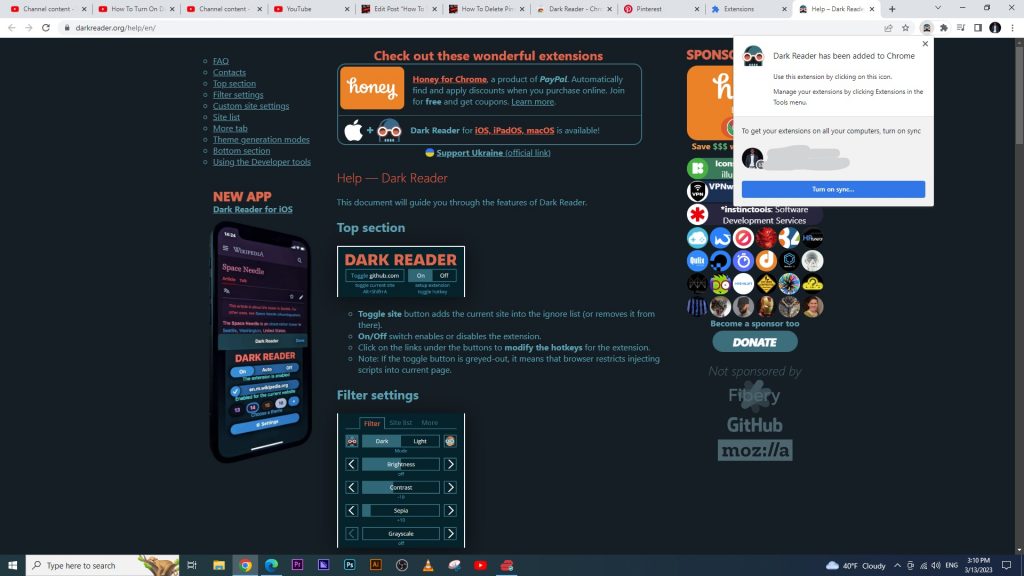 You can now go back to the Pinterest page and in about a second or two, the changes should take effect, and your Pinterest page should now be in dark mode!
Check Out: How To Delete Pins On Pinterest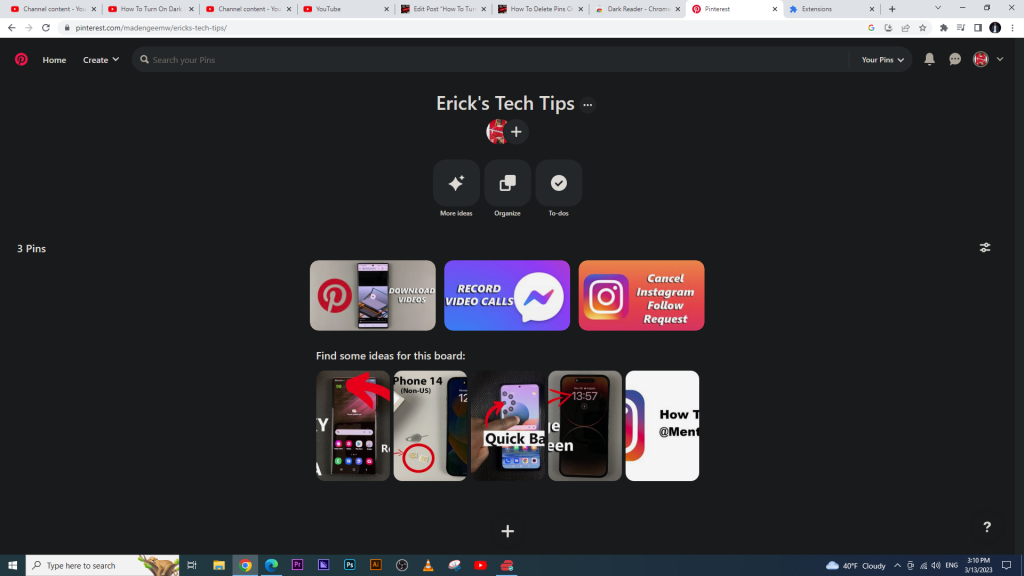 Dark mode is useful in reducing the blue light from your screen and is more friendly to your eyes. It protects your eyes from the long term effects of using a bright screen with loads of blue light… or so they say.