I never thought I'd be so glad to see dark mode, despite every other app, phone, or sites using dark mode ever since it started rolling out. Google docs, however, is one of the sites that has never quite received a dark theme.
Also see: How To Enable Dark Mode On Pinterest Desktop
Officially, there's no dark mode for Google Docs, but there's a way to use Google Docs in dark mode. This will mean that your whole Google Docs page will be turned to dark mode.
The workaround works only on Google Chrome and thus, you have to open Google Docs on the Chrome browser for this to work as well as install a tool to aid with this.
Enable Dark Mode In Google Docs
If you are a fan of dark mode, you can turn the dark mode on by launching Chrome and opening Google Docs. Go to the Google Chrome Web Store.
Search for an extension called Dark Reader. You can also get to the Dark Reader extension page directly. Add Dark reader to Chrome by clicking Add to Chrome, and confirm that you want to add this extension.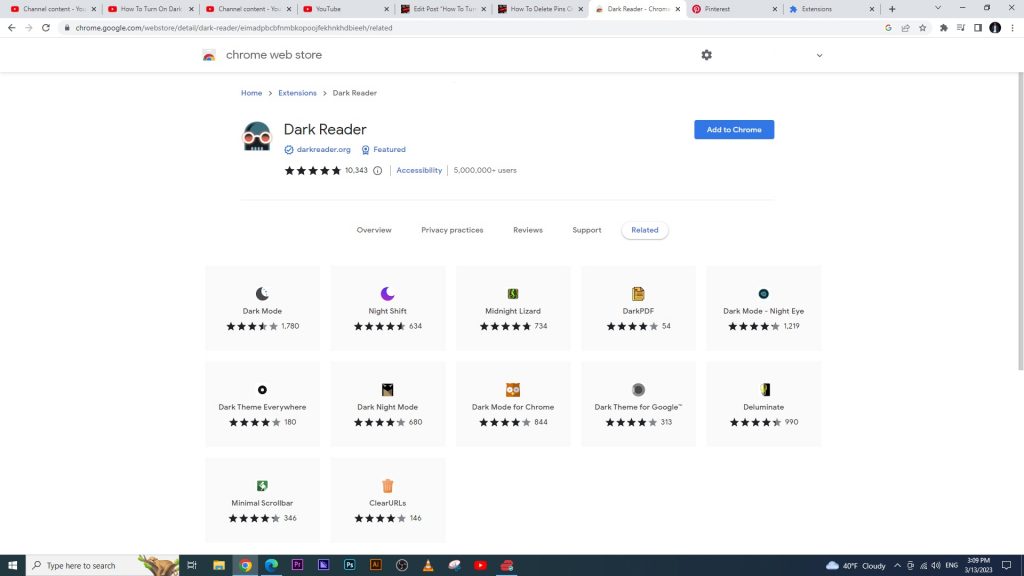 Go to the Google Docs page and dark mode should be activated in a second or two. This tool is free and is totally safe and popular, so no need to worry about any potential flags.
It is said that dark mode can be good for your eyes as it completely removes or reduces the blue light emitted by the light mode. This benefits your eyes in the long run.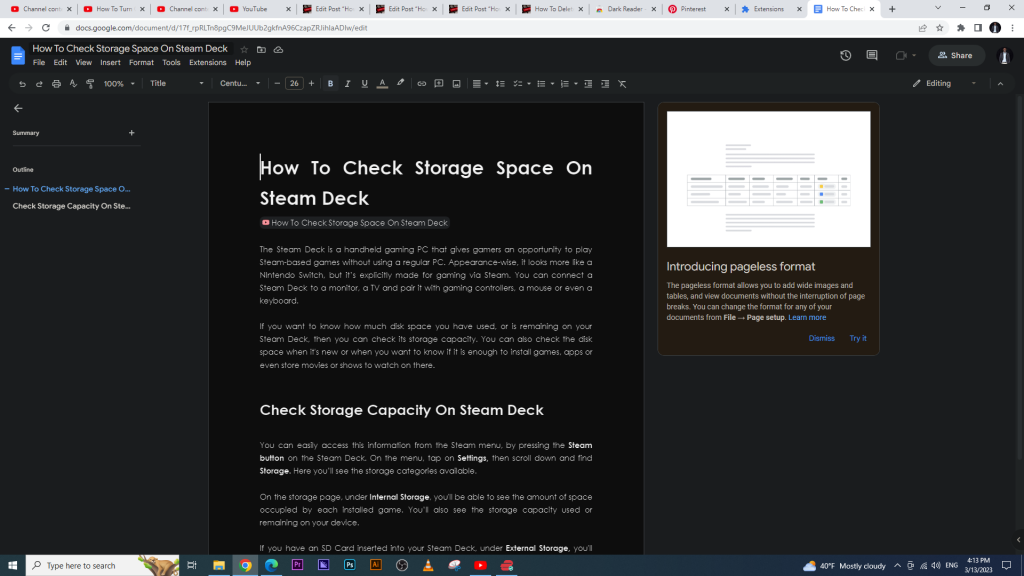 All I can say is, happy browsing!