Different phones have varying always-on display themes, appearances, settings and aesthetics. Personally, I'm a fan of always-on displays. The very fact that you can customize them to your preference is an even sweeter deal because it means I get to experiment a lot with settings like I've always loved to do.
You can choose to have always-on display completely off, on a schedule for a chosen duration or on throughout the day. This, however, does come at the expense of your battery life. It isn't exactly a downside that most phone users mind though.
The Redmi Note 11 comes with its own always-on display settings, and although this setting is turned off by default, you can turn it on and customize it however you like.
Enable Always On Display On Redmi Note 11
Go To Settings.
Scroll down and tap on Always-on display & Lock screen.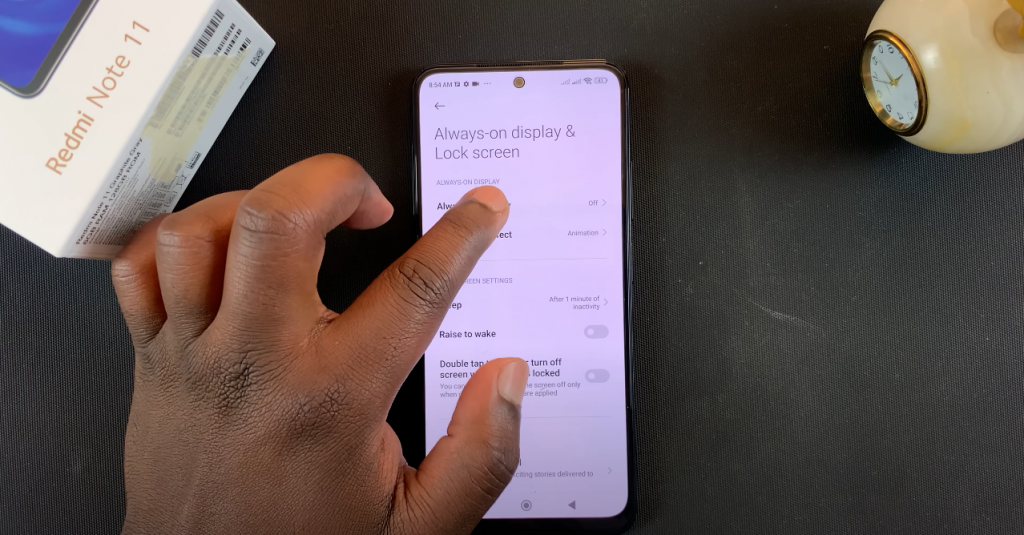 Tap on Always-on Display to reveal all settings available to you.
Turn on the toggle button.
Choose different styles of the Always-on Display, including the signature to display, analog clock, kaleidoscope or digital clock.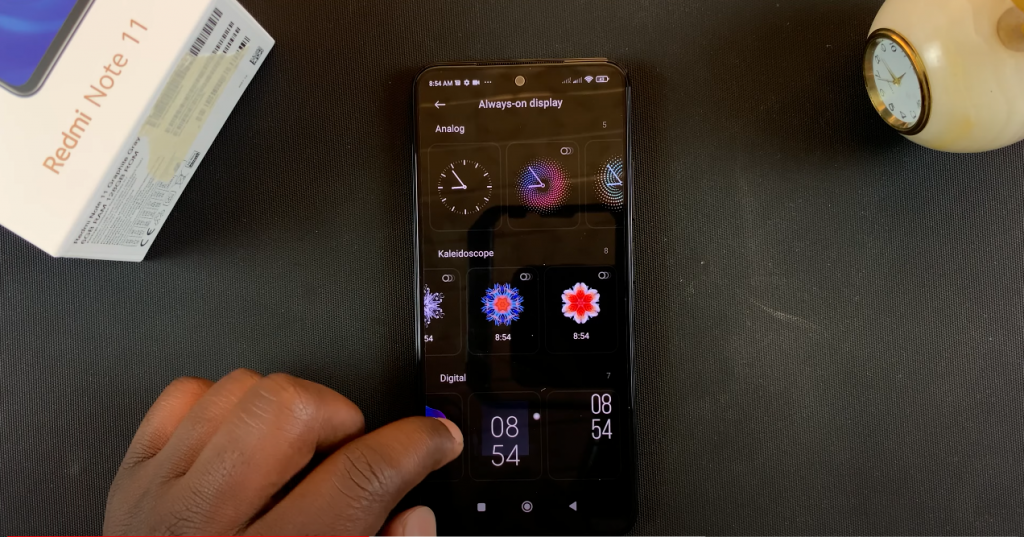 You also have the option to customize the Always-on display with an image from your gallery under My theme. Here, choose what display items you want to appear on the always-on display screen including battery and notifications.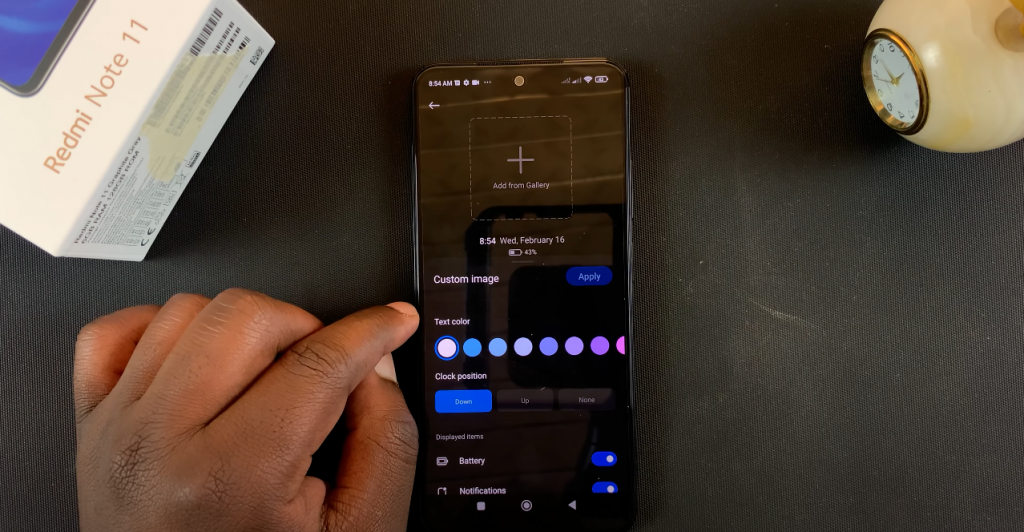 Just like on any other phones with this feature, once enabled, it turns on after the screen locks.
NB: Unfortunately the Always-on display stays on for only 10 seconds. But fear not, I always come through with a solution for you. Thank me later!