While we are elated by the fact that Google Play is a one stop shop for downloading and installing apps, once in a while, an error will pop up.
The error in question usually occurs when you try to update apps on your mobile phone.
How To Fix Error Checking For Updates On Google Play
Restart Your Phone
This is the most basic hack you need to carry out when you first encounter the error.
A simple restart of your phone could solve the problem so go ahead and switch Off and then On the phone and see if the error clears.
Clear Data And Cache
Click on the Settings application indicated by a gear icon and then click on Applications.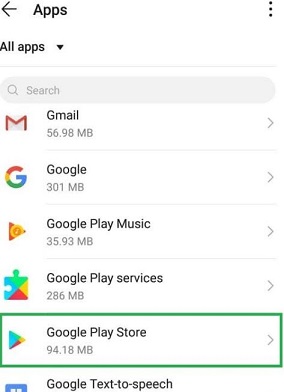 Next, click on Apps and then the Google Play Store option. Now click on Storage and under it, go for the Clear Data and Clear Cache options.
Wait for the process to be complete and then check to see if the error has resolved.
Uninstall Google Play Updates
If there are some updates that did not get downloaded and installed properly in this app, it is bound to get the error.
For this reason, you will need to delete the updates.
Open Settings and click on Applications. Next click on Apps and then on Google Play Store.
At the top right hand corner, click on the 3 dots and choose the Uninstall updates option.
If this was the source of the problem, it should have cleared now.