Samsung Galaxy A54 5G is a popular smartphone that has gained a lot of popularity due to its excellent features. However, there are times when users need to reset their Samsung Galaxy A54 5G to factory settings. This might be necessary to fix various issues that may arise due to software problems, or it might be needed before selling or giving away the phone.
Before we proceed, it is essential to note that a factory reset erases all data and settings from your phone. Therefore, it is important to back up all important data and files before proceeding with the factory reset. In this article, we will discuss how to factory reset Samsung Galaxy A54 5G.
Watch: How To Multitask In Split Screen Mode On Samsung Galaxy A54 5G
Factory Reset Samsung Galaxy A54 5G
To begin the process, go to the home screen and tap on the "Settings app". You can find the Settings app on the app drawer or on the home screen, depending on your phone's settings. In the Settings app, scroll down and find the "General Management" option. Tap on it to proceed to the next step.
Under General Management, you will see an option for "Reset". Tap on it, and it will take you to a new page. On the Reset page, you will see several options. Tap on the "Factory Data Reset" option to begin the process.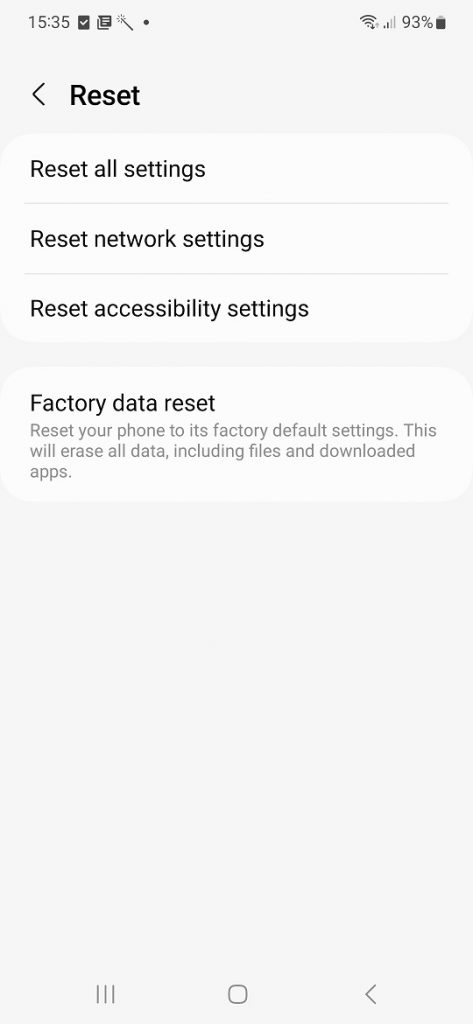 After selecting Factory Data Reset, you will see a warning message informing you that all data and settings will be erased. Tap on the "Reset" button at the bottom of the page to proceed. You will be prompted to enter your PIN, password, or pattern if you have one set up.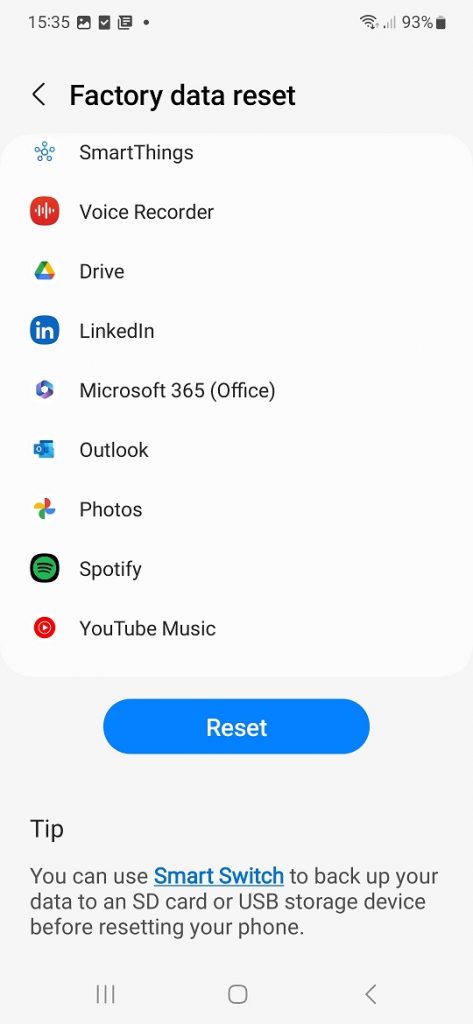 After tapping on the Reset button, the factory reset process will begin. Wait for the process to complete, which can take several minutes. Do not interrupt the process by turning off your phone or removing the battery.
Once the factory reset process is complete, your phone will restart. You will need to set up your phone as if it were new. Follow the on-screen instructions to set up your phone.
In conclusion, this is a straightforward process that can be done quickly. However, it is important to back up all important data before proceeding with the reset. We hope this article has been helpful in guiding you on how to factory reset your Samsung Galaxy A54 5G.
Read: How To Turn Off Charging Animation On Samsung Galaxy A14