Performing a factory reset on your Google Pixel Tablet can be a useful troubleshooting step when dealing with issues like slow performance, software glitches, or forgotten passwords. It essentially restores your device to its original state, erasing all user data, settings, and apps.
Before proceeding, ensure you have backed up any important data, as the process will irreversibly delete all data on the tablet.
Here's a step-by-step guide on how to reset your Google Pixel Tablet.
Watch: How To Connect PS5 Controller To Google Pixel Tablet
To Factory Reset Google Pixel Tablet
Firstly, go to the "Settings" app on your tablet represented by a grey gear icon. Tap on it to access the Settings menu. From here, scroll down and tap on the "System" option.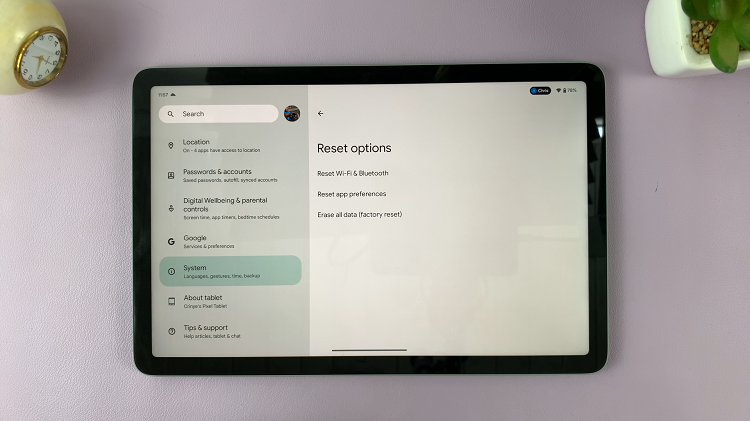 Next, in the System menu, locate and tap on "Reset Options" then tap on "Erase all data." You'll be briefed on which settings will be erased when you perform a factory reset.
Now, to perform a reset on your Google Pixel tablet, tap on "Erase all data" then confirm the process by typing in your security PIN or password.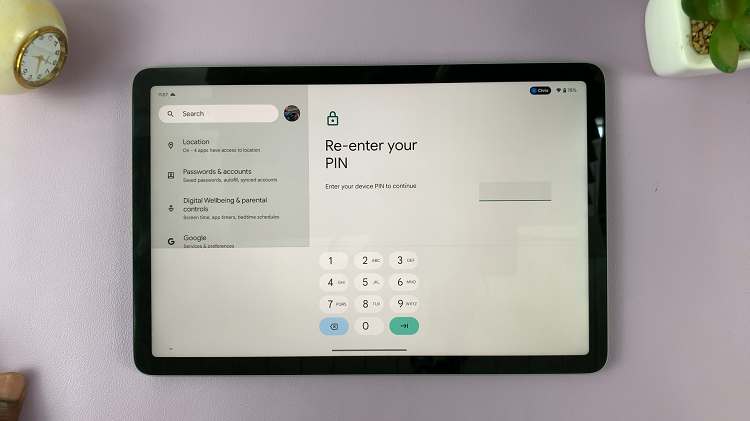 Once you confirm the reset, your Google Pixel Tablet will begin the process. It may take a few minutes for the reset to complete. Let us know in the comment section below if you have any questions or suggestions.