The Google Pixel Tablet is a powerful and versatile device offering a wide range of features to enhance productivity and entertainment. One such feature is Bluetooth connectivity, which allows you to connect various wireless devices, such as headphones, speakers, keyboards, and more, to your Google Pixel Tablet.
If you're unsure how to set up and connect Bluetooth devices, fear not!
In this article, we'll walk you through the process of how to connect a Bluetooth device to your Google Pixel tablet.
Watch: How To Factory Reset Google Pixel Tablet
To Connect Bluetooth Device To Google Pixel Tablet
First and foremost, you need to enable Bluetooth on your Pixel tablet. To do so, swipe down from the top of the screen to access the quick settings panel. Then, tap on the Bluetooth icon to enable Bluetooth if it's not already enabled.
Next, place the Bluetooth device into pairing mode. The process of enabling pairing mode varies for different devices, so refer to the specific instructions for your Bluetooth device.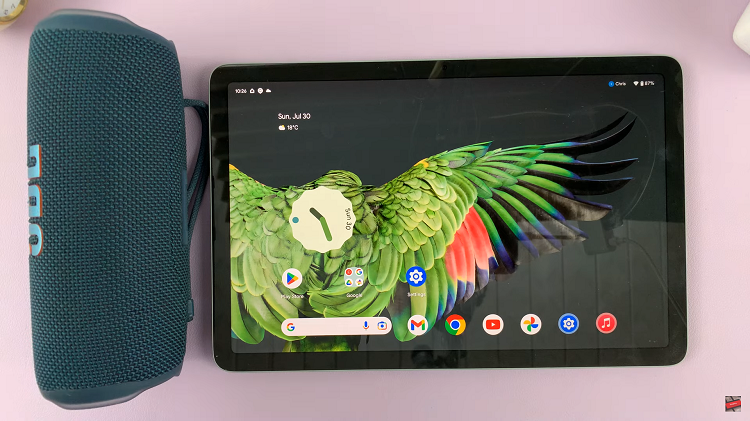 Once your Bluetooth device is in pairing mode, tap on the "Pair new device" button. Your tablet will start scanning for nearby Bluetooth devices. When your Bluetooth device appears in the list of available devices, tap on its name to select it for pairing.
Wait for the pairing process to complete. Once done, your Bluetooth device will be successfully connected to your Google Pixel tablet. And that's it. Let us know in the comment section below if you have any questions or suggestions.