Facebook can share with your friends your location information. You can control whether or not to share this info and what info to share.
Apart from the information in your Facebook profile,  you can also share your location while you post on Facebook.  This is for friends to know where you are.
On PC,  the only info you can share is whan you check ib to a particular place.  Faebook will use the location information from your history,  profile info,  friends info and your current browser to suggest places you can check in to.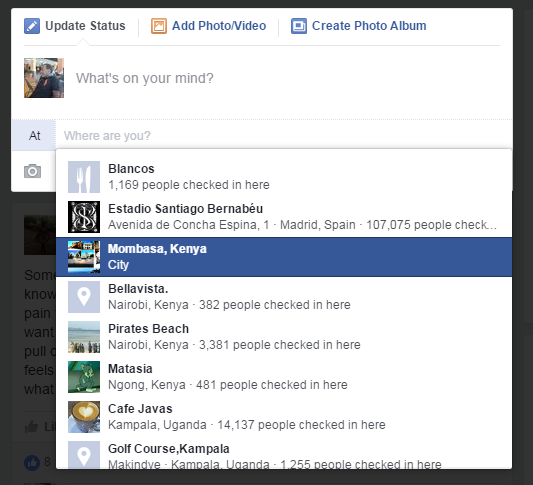 To remove location from a Facebook post on Pc,  click on the location icon then the close (x) icon on the extreme right side.
On mobile,  your device's location settings determine your Facebook location settings. You can have the Facebook app on your Android or iOs device
To turn on Location Services for your Android device, go to your device's home screen. Tap Settings then Location. Tap
to turn on Location Services.
If you have Android 6 and later versions,  you can turn on location access for the Facebook app only.  Go to your device's home screen. Tap Settings > Apps >
> App Permissions > Location  Scroll through the list of apps and tap
near Facebook. Restart the Facebook app for Android
Now when you post something on Facebook from the app,  your app will accurately determine your location. Of course you ca change it to whatever you want before you post.
In iOs devices, Go to your device's home screen. Tap Settings > Privacy > Location Services. Tap
near Location Services. The Facebook app on your iOs device will get your location information and avail it when you start postig something on Facebook.