Facebook pages are meant to be public so that they can be seen by as many people as possible.  For this reason, there are many different people posting on your page and commenting on your page posts.
If you find someone posting inappropriate things like spam links,  foul language or anything you don't like on your page or post comments, you can block them. Even people you block on Facebook are able to interact with your Facebook page.
You can block someone by banning them completely from your page.  When you ban someone from your Facebook page,  they will no longer be able to see or interact with your page.
To see the full list of people that like your page open your page settings and select the 'People and Other Pages'  tab. From the list of People who like the page, click on the cog icon on the on the right of the name of thee person you want to ban.  Select 'Ban from page'.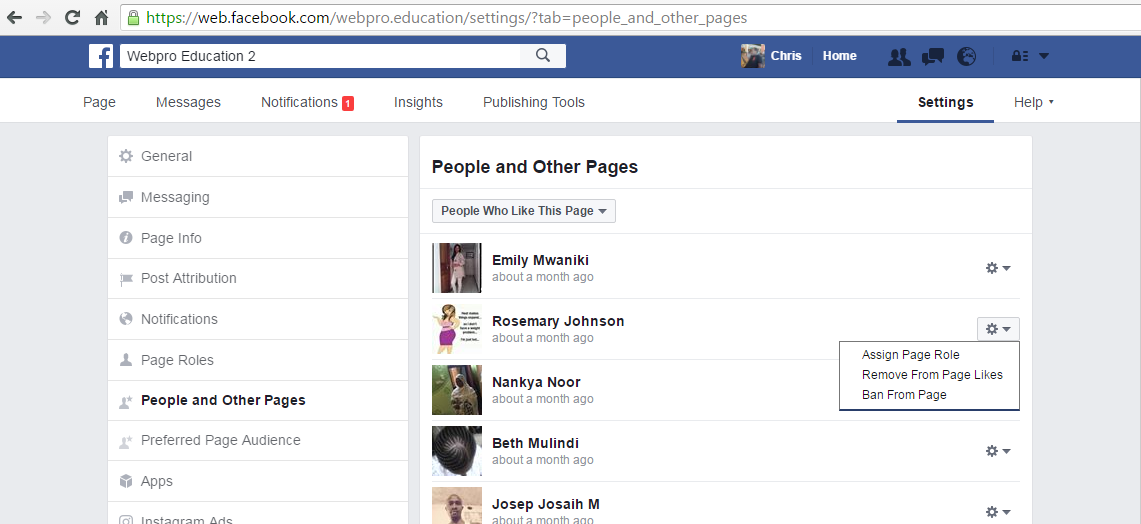 This is very helpful because you can ban more than one person on this page.  But it means you must remember the name of people you don't even know.  It can also be time consuming to look for a name if you have thousands or millions of followers.
There are other ways you can ban someone from your Facebook page immediately you see something you don't like.  Deliver instant justice.
Hover over a comment by the person or Page you want to ban and click x. Click Ban [Name]
From a post on your Page, Click in the right of the post by the person or Page you want to ban. Select Delete from Page. Click Delete and Ban User or Delete and Ban Page
From a message to your Page, Click the message on the left from the person you want to ban. Click and select Ban from Page. Click OK