Whether you're new to Facebook and you're frantically trying to find a friends or your're just looking for someone's Facebook profile,  there are a couple of ways you can find people on Facebook.
Even with Facebook's strict privacy measures,  there are two elements of your're Facebook profile that will never be private; Your profile picture and your Facebook name.
Unfortunately, some people use random photos and random names on Facebook and thus makes it difficult to find them on Facebook.
Facebook has a Search People Page that allows you to narrow down search parameters  to make it easier to find the person you're looking for.  Visit the search page while signed in to your account.  If you have any pending friend requests,  they will be displayed first on this page.  Then a list of 'People You May Know' compiled by Facebook algorithm.
If the person you're looking for is not in any of these lists,  it's time to shift your focus to the right side of that page where there is a 'Search for Friends' widget.
In the spaces provided,  enter the information you have about the person you're looking for in the boxes provided.  If you have a mutual friend with the person you're looking for,  enter his/her name in the mutual friends text box.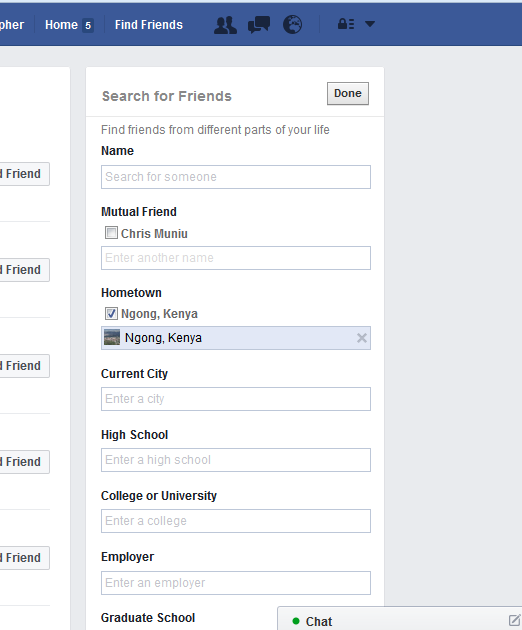 If you know the home city or the school he/she attended,  enter it in the boxes provided.  The more information you add about the person you're trying to find,  the narrower the search results on the left side will be;  and the closer you get to your answer.
Keep checking the search results for the person you're looking for as you enter more info.  If you're not sure you've found the correct person,  you can click on their name to open their profile page and send hi/her a private message.