In this step-by-step guide, we'll walk you through the process used to enable Swipe to Type on your Samsung Galaxy Watch 6 and 6 Classic, ensuring you can send messages with ease and efficiency.
The Samsung Galaxy Watch 6 and 6 Classic are remarkable pieces of wearable technology that offer a wide array of features to make your life more convenient. One of the standout features is the ability to send messages directly from your wrist.
However, typing on a smartwatch can sometimes be a bit cumbersome. That's where the Swipe to Type functionality comes in handy. This feature allows you to glide your finger over the letters to form words, making messaging on your Galaxy Watch a breeze.
Read: How To Add Google Account To Samsung Galaxy Watch 6/6 Classic
Enable Swipe To Type On Samsung Galaxy Watch 6 and 6 Classic
To start, navigate to an app that requires you to type.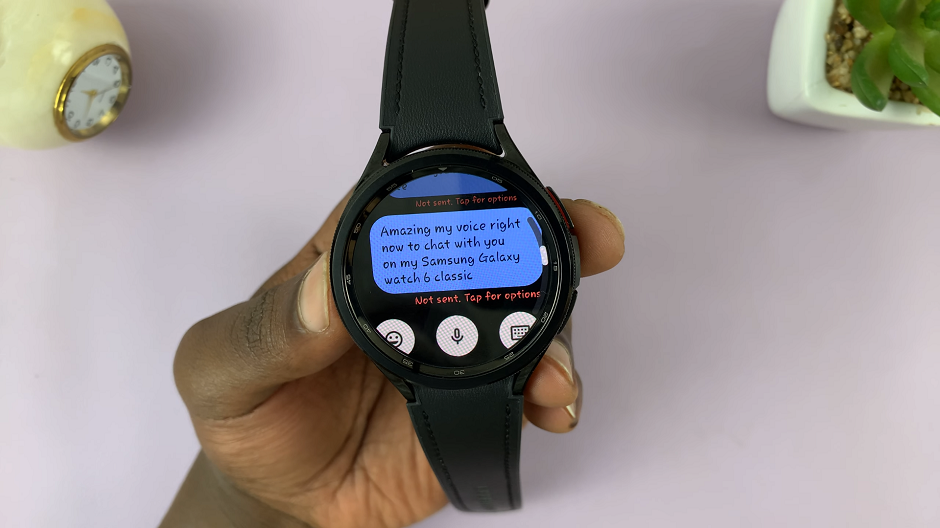 Within the app, tap on the text box to bring up the keyboard. Next, swipe up from the bottom of the keyboard to reveal a menu along the face of your watch.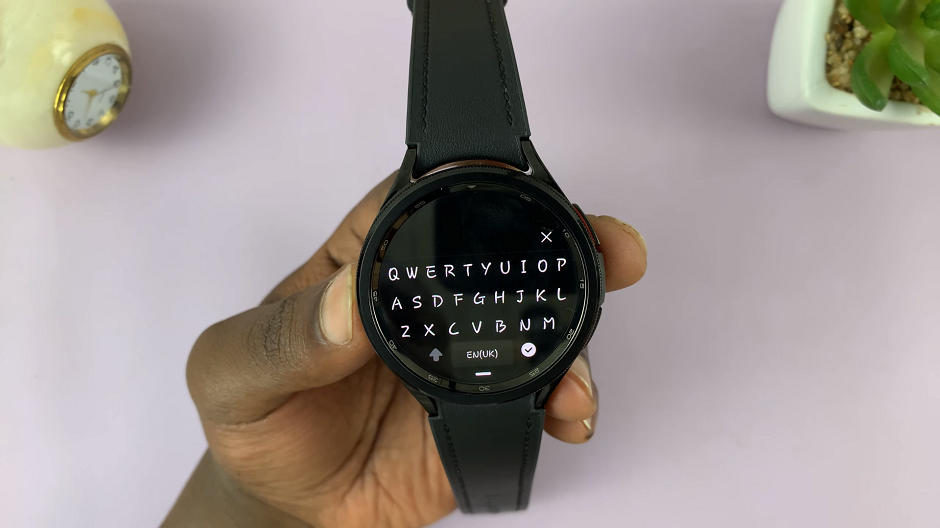 From the menu, locate the option for Swipe to Type. It is represented by a hand drawing a 90° S. Tap on this option and immediately you will be met with a couple of instructions on how Swipe to Type works.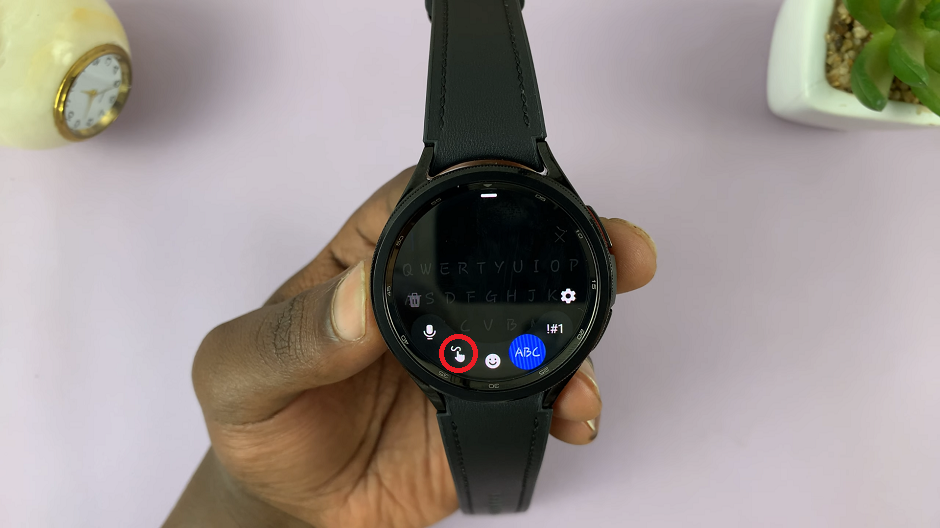 With Swipe to Type now enabled, you will be led back to the typing screen, which will now be blank to give you space to swipe and form words and sentences. The watch's predictive text algorithms will assist you in forming accurate sentences.
Use the space bar at the bottom to space your sentences. The delete button is also present to delete a word or sentence like in normal typing and the check mark to send the message or complete typing and save your text when done.
Tips for Effective Swipe Typing
Practice Makes Perfect: It might take a little getting used to. So, don't be discouraged if you're not lightning-fast right away. With practice, you'll become more proficient.
Maintain a Steady Pace: Try to maintain a consistent speed while swiping. This will help the watch accurately interpret your gestures.
By following these simple steps, you can unlock the power of Swipe to Type on your Samsung Galaxy Watch 6 or 6 Classic. Say goodbye to cumbersome typing on a tiny keyboard, and hello to quick and efficient messaging right from your wrist!
Swipe to type on your Galaxy Watch 6 and Watch 6 Classic might not do you a lot of good though. Because guess what? The keyboard is tiny too!
Watch: How To Enable / Disable Ticking Sound On Samsung Galaxy Watch 6 / 6 Classic