The Samsung Galaxy S23 boasts an array of features designed to enhance the user experience. Among its many functionalities, the Always On Display (AOD) stands out as a convenient way to access essential information without fully unlocking the device.
However, if you're someone who values privacy and prefers not to display music information on your AOD screen, you're in luck.
In this article, we'll guide you through a step-by-step process on how to hide music information on Always On Display of your Samsung Galaxy S23.
Also Read: How To Remove Unwanted Languages From Keyboard On Samsung Galaxy S23
How To Hide Music Information On Always ON Display Of Samsung Galaxy S23
Begin by opening the "Settings" app. Within the Settings app, scroll down and find the "Lock Screen" option. Tap on it to access the lock screen settings. In the Lock Screen settings, you'll find various options related to your device's lock screen and notifications. Look for the "Always On Display" option and select it.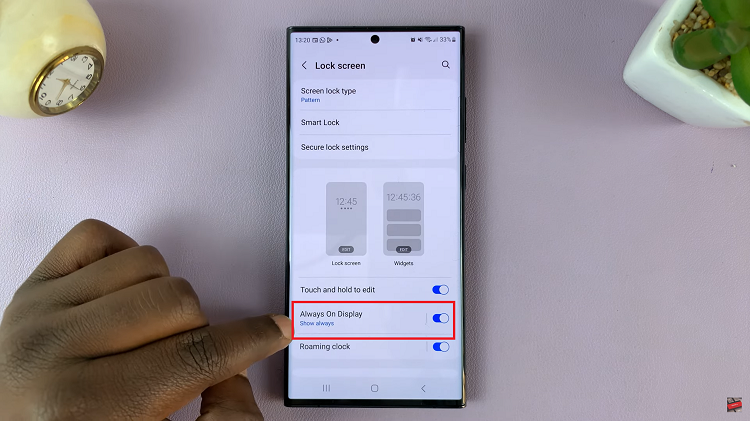 Enable the Always On Display (AOD) feature. This ensures that you can customize its settings. Scroll down the Always On Display settings until you find the "Show Music Information" option. By default, this option is enabled displaying information about the currently playing music on your AOD.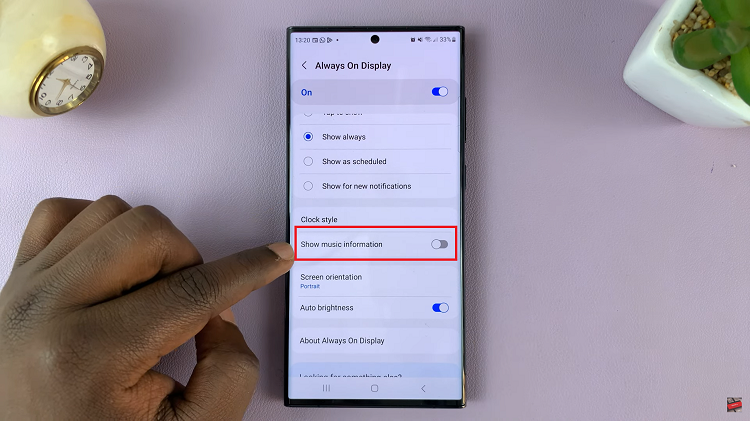 To hide the music information, simply tap on the toggle switch next to "Show Music Information." This will turn the feature off. Now, when playing music you'll notice that the song information is no longer displayed.
Watch: How To See Music Information On Always ON Display Of Samsung Galaxy S23 S23+ S23 Ultra