The Samsung Galaxy S23 is a powerhouse of a smartphone, offering an array of features and customization options to cater to users' diverse needs. Among its many capabilities, the ability to type in multiple languages is a standout feature.
However, with versatility comes complexity, and you might find yourself with a keyboard cluttered with languages you don't need.
In this article, we'll guide you through a step-by-step process on how to remove unwanted languages from the keyboard of your Samsung Galaxy S23.
Also Read: How To Enable & Disable Customized Modes and Routines On Samsung Galaxy S23
How To Remove Unwanted Languages From Keyboard On Samsung Galaxy S23
The first step is to open the "Settings" app on. Once you have the Settings app open, scroll through the various options until you find "General Management." Tap on it to proceed. Within the General Management settings, look for "Samsung Keyboard Settings" and select it.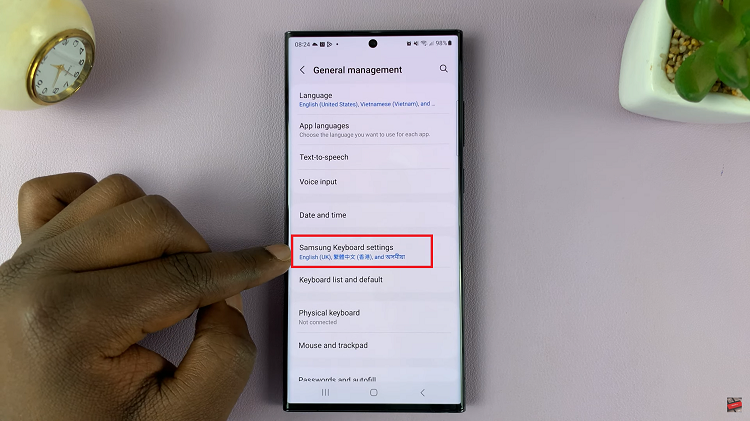 Now, you're in the Samsung Keyboard Settings menu. At the top of the screen, you will see an option labeled "Languages and Types." Tap on it to access the language settings for your keyboard. In the Languages menu, you will see a list of languages that are currently added to your keyboard. To remove unwanted languages, tap on "Manage Language Input."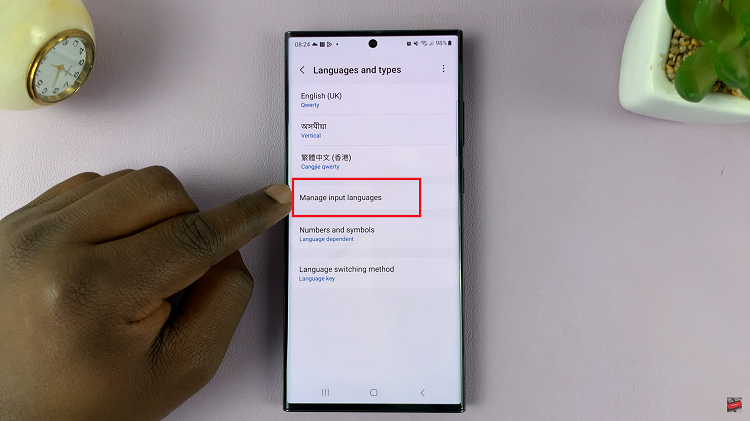 Once you're in the Manage Language Input section, you will see a list of languages with toggle switches next to them. To remove a language from your keyboard, simply tap on the toggle switch next to that language to turn it off. This action will remove the language from your keyboard options.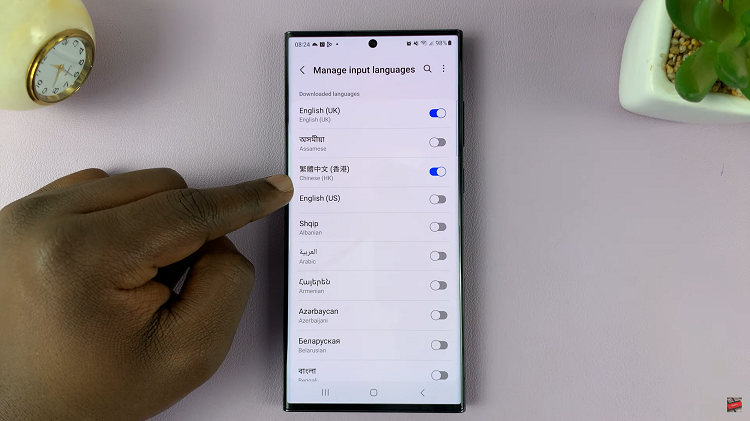 Managing the languages on your Samsung Galaxy S23 keyboard is a straightforward process, thanks to the intuitive settings menu. By following these simple steps, you can easily remove unwanted languages and streamline your typing experience.
Watch: How To Hide Music Information On Always ON Display Of Samsung Galaxy S23 S23+ S23 Ultra