The Samsung Galaxy S23 caters to the diverse needs of its users. One standout feature is its ability to customize various aspects of the device to match your preferences and usage patterns.
One such customization option is "Customized Modes and Routines." This feature allows you to create and manage personalized modes and routines tailored to your daily life. Whether you want to optimize your phone for work, leisure, or sleep, the Samsung Galaxy S23 provides the flexibility to do so.
In this article, we'll guide you through a step-by-step process on how to enable and disable customized Modes and Routines on your Samsung Galaxy S23.
Also Read: How To Enable & Disable Swipe To Type On Keyboard Of Samsung Galaxy S23
How To Enable & Disable Customized Modes and Routines On Samsung Galaxy S23
Begin by locating and tapping on the "Settings" app, represented by a gear-shaped icon. Inside the Settings menu, scroll down until you find the "General Management" option. Tap on it to proceed. Within the General Management menu, you'll see various options. Look for "Customization Service" at the bottom of the screen and tap on it.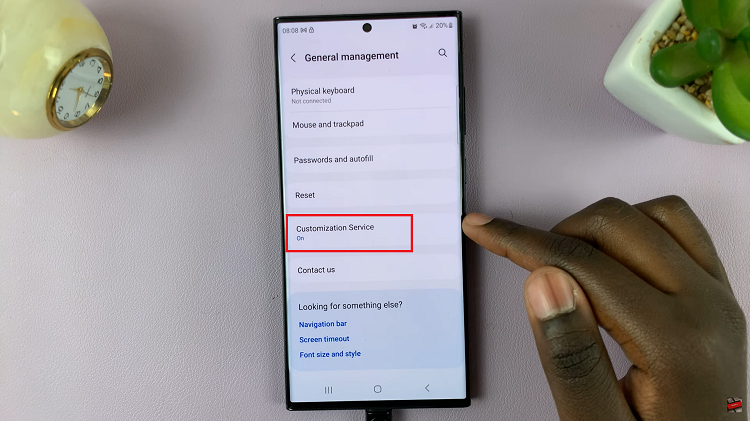 In the Customization Service menu, you'll find a list of customized apps and features. Scroll through this list until you find "Modes and Routines." Once you've located "Modes and Routines," tap on the toggle switch next to it to turn it on. You'll now have access to this feature.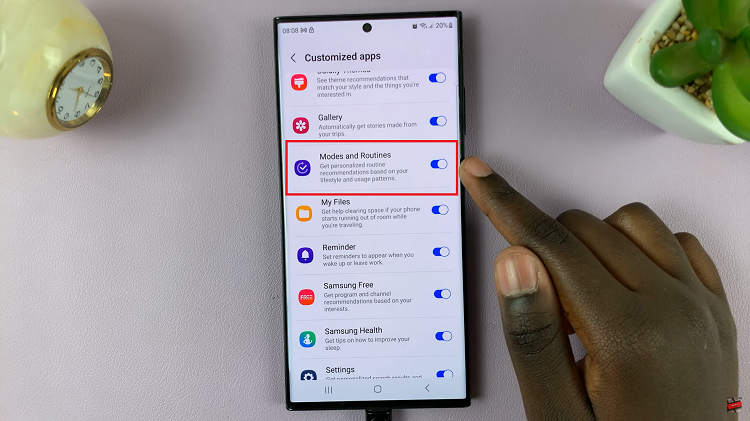 To turn this feature off, simply tap on the toggle switch next to "Modes and Routines." Your customized modes and routines will be disabled.
Watch: How To Remove Unwanted Languages From Keyboard On Samsung Galaxy S23 S23+ S23 Ultra