If vibration haptics and sound notifications are not enough for you you can use LED flash notifications to alert you when you have notifications on your phone.
To get these Flash LED notifications on your phone you have to enable them in the settings. on the Samsung Galaxy A14 you can enable both the camera flash LED and also the screen flash for notification alerts
This can be enabled and customized in the accessibility settings of your phone. Also, you can enable the feature for some of the apps or all the apps.
How To Enable LED Flash Notification Alerts
Go to Settings
Tap on 'Accessibility'
Tap on 'Advanced Settings'
Choose Flash Notification.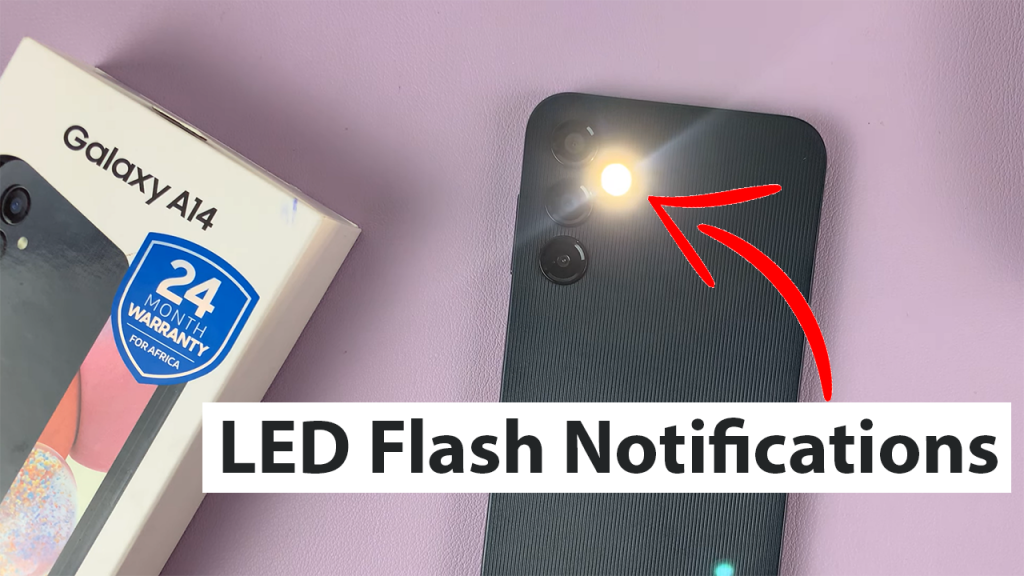 From here, choose whether you wat to enable and customize 'Camera Flash Notification' or 'Screen Flash Notification' as shown in the video.
Also Watch: How To Take a Screenshot on Galaxy A14