How to find your Samsung Galaxy A14's built-in radio might be a bit of weird focus title, but it's not entirely unwarranted. It's not uncommon these days for smartphones to come without built in radios. In fact, it's surprising just to find modern smartphones that actually do.
Can you find a built-in radio on your Samsung Galaxy A14? If so, is it easily accessible and how would you access it in order to use it. If you genuinely want to know if there's a radio on this phone and how to use it, then you came to the right place.
Watch: Does The Samsung Galaxy A14 Have 3.5mm Headphone Port?
How To Find Your Samsung Galaxy A14's Built-In Radio
Simply find the Samsung folder on your phone. The Radio app should be there. That's it!
If it is not there, you can go to the Apps screen.
Type Radio in the search bar and you should get it from the results.
The radio needs to be activated, or rather, turned on by connecting your 3.5mm headphone jack. This acts as the antenna for your radio and should help you find your favorite channels to listen to.
If you're using the radio for the first time, then the radio should start scanning for channels available to you in your region. Once the jack is connected, however, you can scan for even more channels.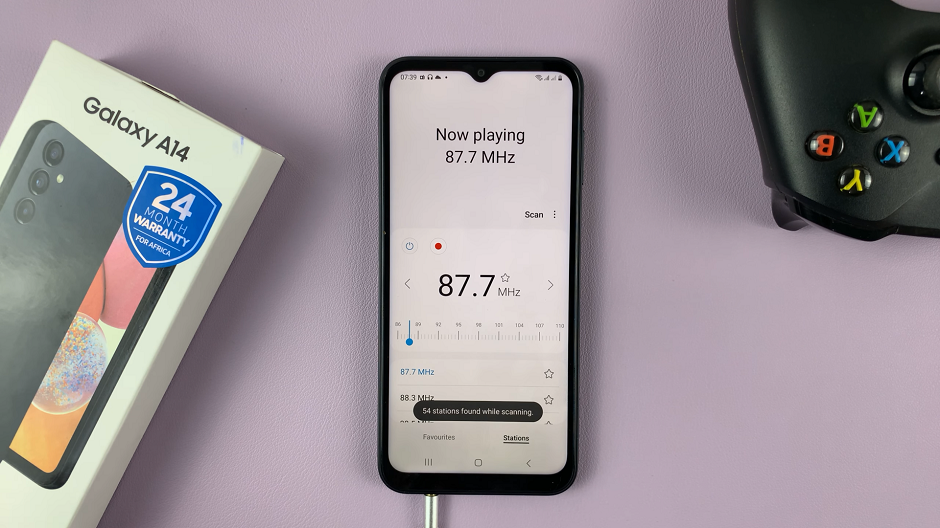 Connecting the 3.5mmm headphone jack opens a myriad of options to you, those that were greyed out or weren't available before.
It is also possible to turn the radio on or off from the interface once the 3.5mm headphone jack is connected, using the power button.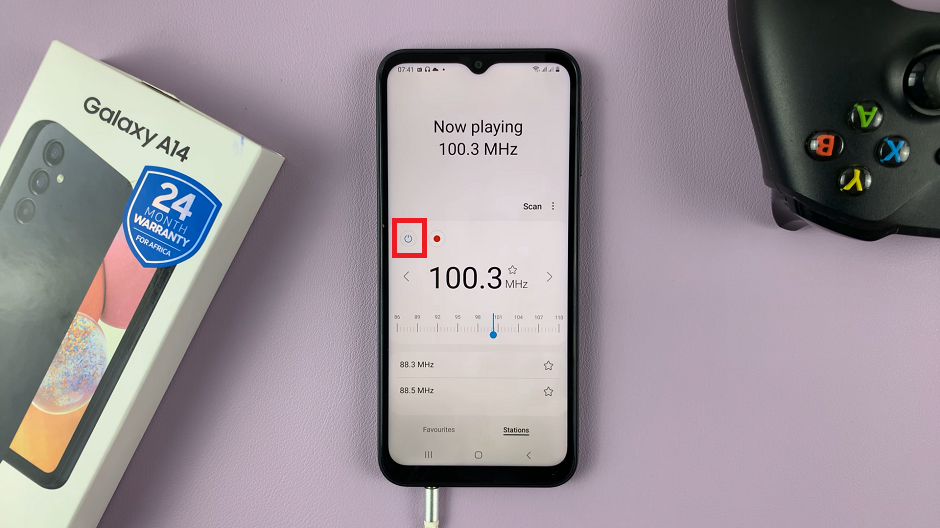 Make the choice on whether to play the content over the loudspeaker or via the headphones themselves from the menu provided. Simply tap on the 3 dots and select the preferred option. A host of other options are available on that menu as well.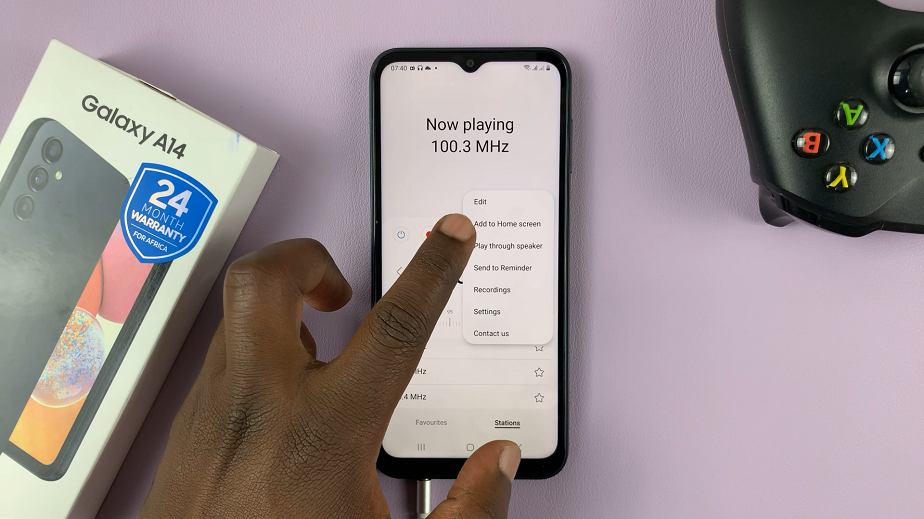 You don't have to use Samsung headphones for radio, as the headphones are simply meant to act as an antenna. If however you use other headphones other than Samsung ones, the audio may not be very clear while playing through the headphones themselves.
Just play the audio over the loudspeaker if this is the case.