The Apple Watch is a versatile and powerful wearable device that offers a plethora of features to its users. One such feature is Silent Mode, which allows you to mute all incoming notifications and calls without turning off your watch entirely.
Enabling Silent Mode is useful in situations where you need to maintain peace and quiet or avoid any distractions. Conversely, disabling Silent Mode ensures that you receive audible alerts and notifications as usual.
If you're using an Apple Watch Series 8, Ultra, 7, 6, or 5, here's a guide on how to enable or disable Silent Mode
Watch: How To Get Instagram Notifications On Apple Watch
How To Enable & Disable Silent Mode On Apple Watch
Method 1: Using the Apple Watch's Control Center
Start by raising your wrist or tapping the screen of your Apple Watch to wake it up.
While on the watch face, swipe up from the bottom of the screen to access the Control Center.
Look for the Silent Mode icon, which is represented by a bell icon crossed out with a diagonal line. Tap on this icon to enable Silent Mode.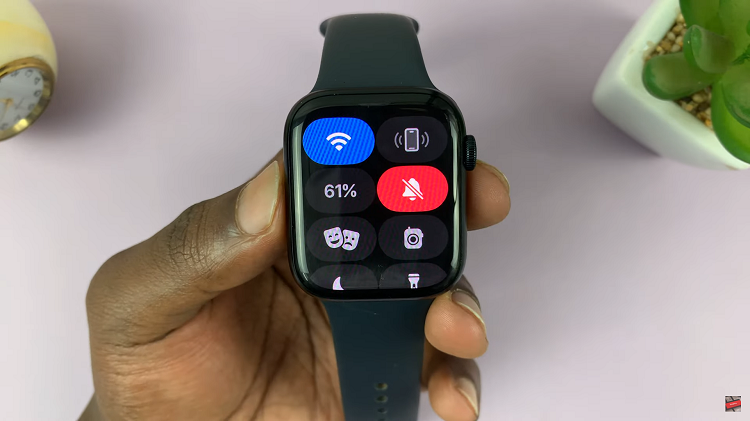 If you'd like to disable silent mode, you can follow the above instructions and then tap on the silent mode icon to turn it off. The bell icon will appear normal, without being highlighted.
Method 2: Using the Settings App on Apple Watch
Wake up your Apple Watch and navigate to the home screen.
Locate and tap on the "Settings" app. In the Settings menu, scroll down until you find the "Sounds & Haptics" option. Tap on it to proceed.
Inside the Sounds & Haptics menu, you'll see the "Silent Mode" option at the top. To enable Silent Mode, toggle the switch next to it to the right. When activated, the switch turns green, and the watch enters Silent Mode.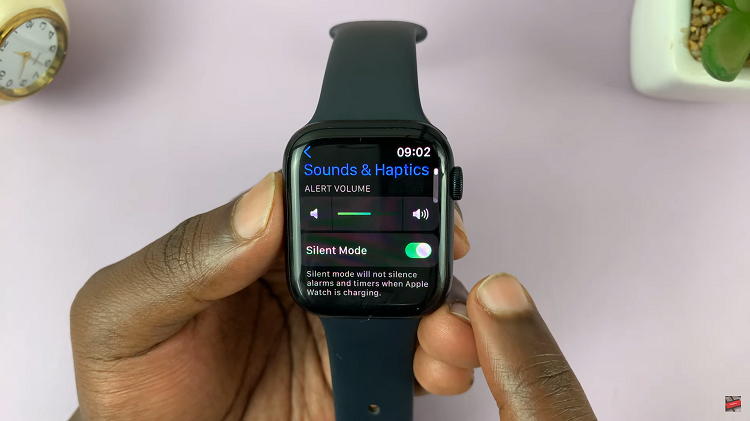 To disable Silent Mode, simply toggle the switch to the left. The switch turns white to indicate that Silent Mode is turned off.
By following the steps outlined in this article, you can easily enable or disable Silent Mode, making your Apple Watch experience more tailored to your preferences and requirements. Let us know in the comment section if you have any questions or suggestions.