Dictation is a powerful feature on the Apple Watch that allows users to speak and convert their words into text. It comes in handy when composing messages or searching for information without the need to type on the small screen.
However, some users may prefer not to use dictation due to privacy concerns, accidental activations, or personal preferences.
In this article, we'll guide you through the steps on how to disable dictation on your Apple Watch and regain control over your device. These instructions are for the Apple Watch Series 8/Ultra/7/6/5.
Also Read: How To Set Time Ahead On Apple Watch
How To Disable Dictation On Apple Watch
On your Apple Watch's home screen, tap on the "Settings" app, which is represented by a gear icon. Within the Settings app, scroll down using either your finger or the digital crown and select "General." In the General settings menu, scroll down until you come across the "Dictation" option. Tap on it.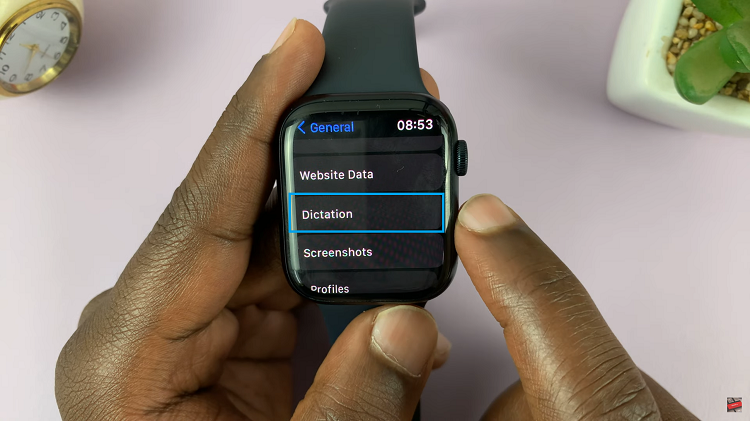 In the Dictation settings, you'll see a toggle switch next to the label "Dictation." By default, this option is turned on, indicated by the switch being green. To disable dictation, simply tap on the toggle switch.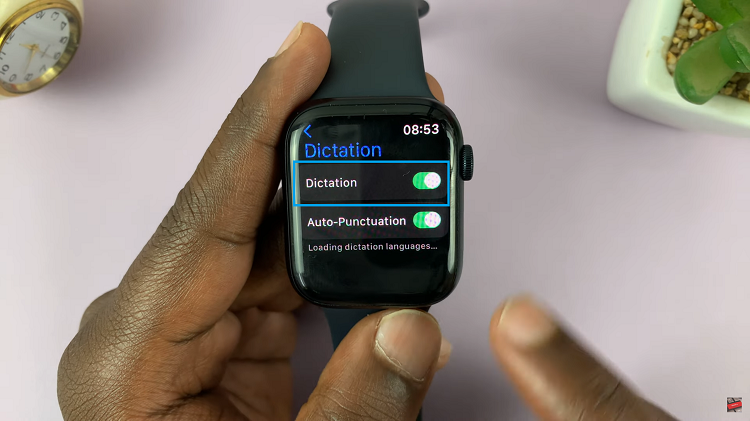 After disabling dictation, your Apple Watch will prompt you to verify your choice. A confirmation message will appear on the screen.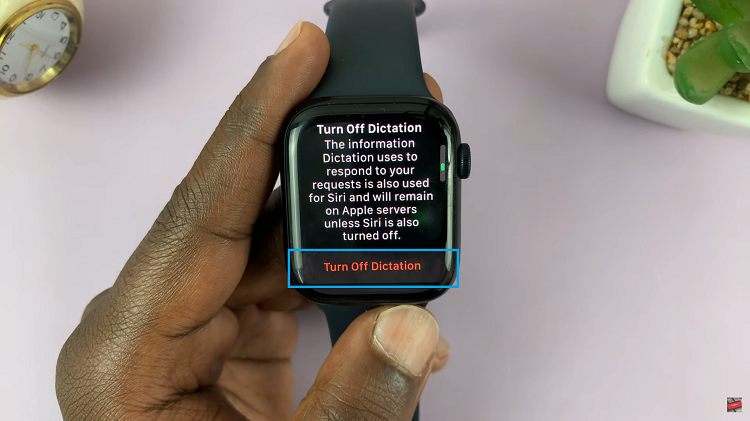 Simply follow the on-screen instructions to confirm your decision to turn off dictation. Once turned off, the toggle switch will turn grey, indicating that dictation is now disabled on your Apple Watch.