The Samsung Galaxy S23 is a powerhouse of a smartphone, packed with an array of features designed to make your life more convenient and enjoyable. Among these features, the ability to customize your keyboard by enabling or disabling third-party content.
For example, Google Translate and YouTube stand out as a valuable tools for enhancing your device's functionality. Allowing you to translate your work easily as well as add YouTube videos to any documents for things such as presentations.
In this article, we will take you through the step-by-step process on how to enable and disable Google Translate and YouTube on your Samsung Galaxy S23 keyboard.
Also Read: How To Import & Export Passwords With Google Password Manager On Galaxy S23
How To Enable & Disable Google Translate and YouTube To Keyboard On Samsung Galaxy S23
Begin by opening the "Settings" app, which is usually represented by a gear icon. Within the Settings menu, scroll down and look for "General Management." Tap on it to proceed. Under General Management, you'll find various options. Select "Samsung Keyboard Settings."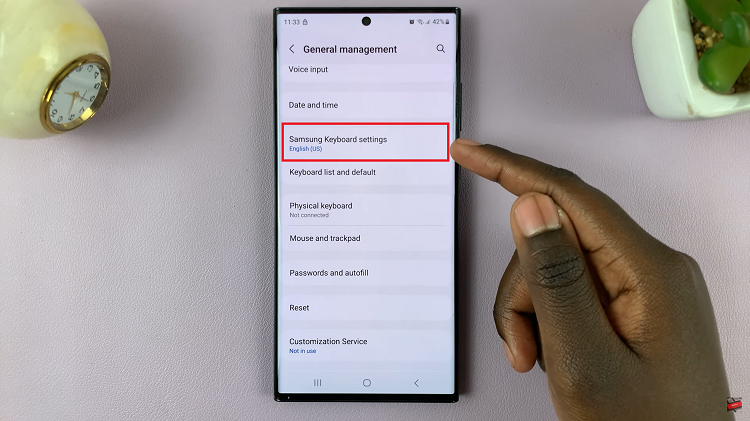 In the Samsung Keyboard Settings, scroll down until you see the option labeled "Select Third-Party Content to Use."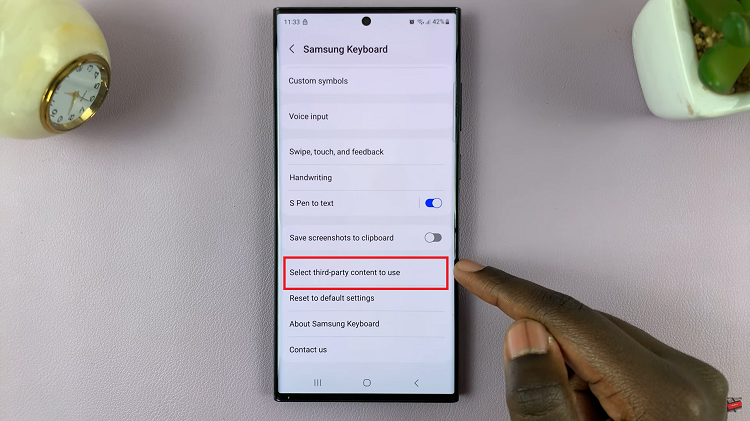 Within the Third-Party Content settings, you should find the option for "Google." Tap on the toggle switch next to it to enable Google Translate and YouTube on your keyboard. Once you've toggled on Google Translate and YouTube, you can now make use of these services directly from your keyboard.
To disable Google Translate and YouTube from Your Keyboard, simply tap on the toggle switch next to the option "Google" it to turn it off.
Once you've disabled Google Translate and YouTube, your keyboard will no longer feature these services, giving you a more streamlined typing experience.
Watch: How To View Physical Keyboard Shortcuts On Samsung Galaxy S23, S23+ and S23 Ultra